If you look at history, innovation does not come just from giving people incentives; it comes from creating environments where their ideas can connect.
Convening the unorthodox inventors and problem solvers of today, IEEE, SPIT organized the Project Innovation Challenge from 8th – 18th October, 2018 . It involved three exigent rounds right from presenting the project abstracts to building their prototype. With over 20 teams of FE's and SE's taking up the challenge, only 5 of them made it to the final round. Think you could have been one of them? Continue reading about the difficulties and challenges that were overcome and find out for yourself.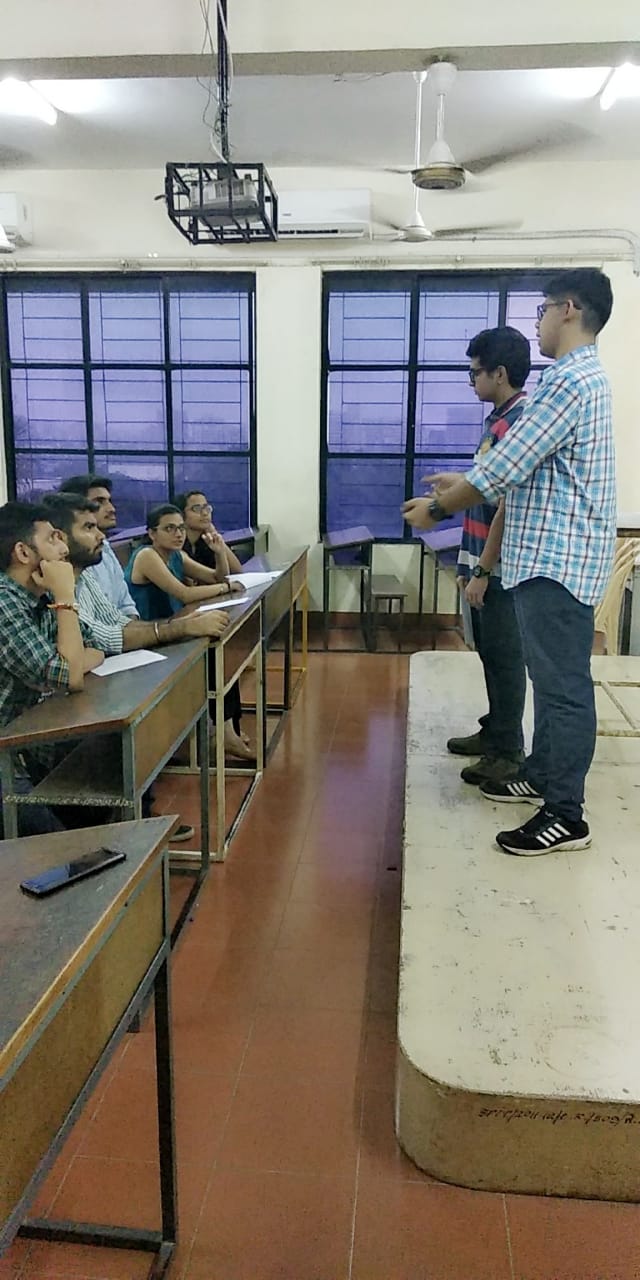 The first round, conducted on the eighth of October, involved pitching of ideas concerning innovation in business and society. The teams were expected to submit their abstract on a topic selected from the verticals provided to them. The verticals in business innovation included topics like Communication systems, Cyber Security, Smart Infrastructure, Block Chain Technology, IOT and Aviation Solutions. The social innovation abstracts involved Affordable Healthcare, Sanitation and Waste Management, Agricultural Solutions, Human Safety Systems, IOT and Education. Each team pitched for 2-3 minutes in front of an experienced panel of judges.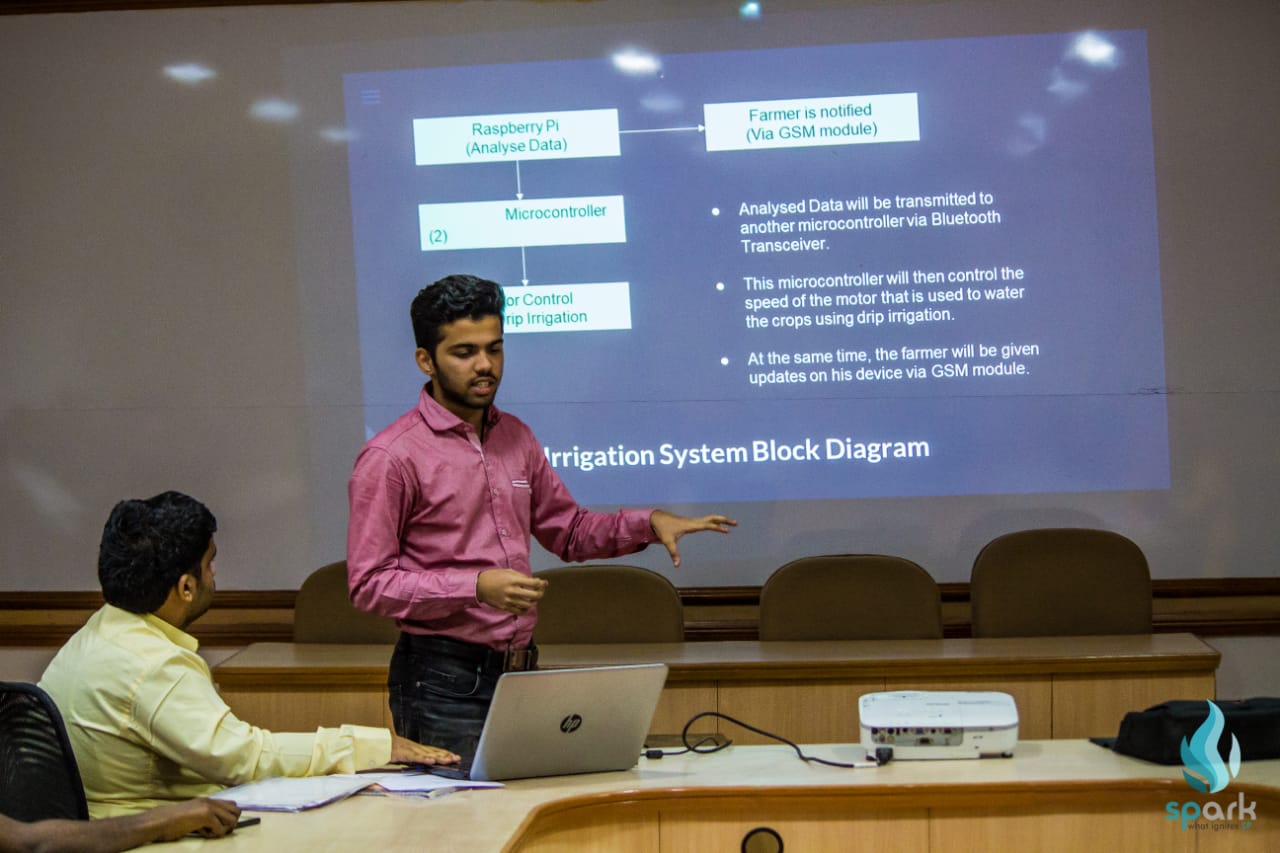 The second round was an aptitude test involving twenty multiple choice questions with three sections. Seven of them were based on Quantitative Aptitude, eight questions testing your Logic and Reasoning and five technical questions concluded the test. Every correct answer awarded one mark with no negative marking.  The combined scores of rounds one and two were considered to decide whether a team had made it to the presentation round.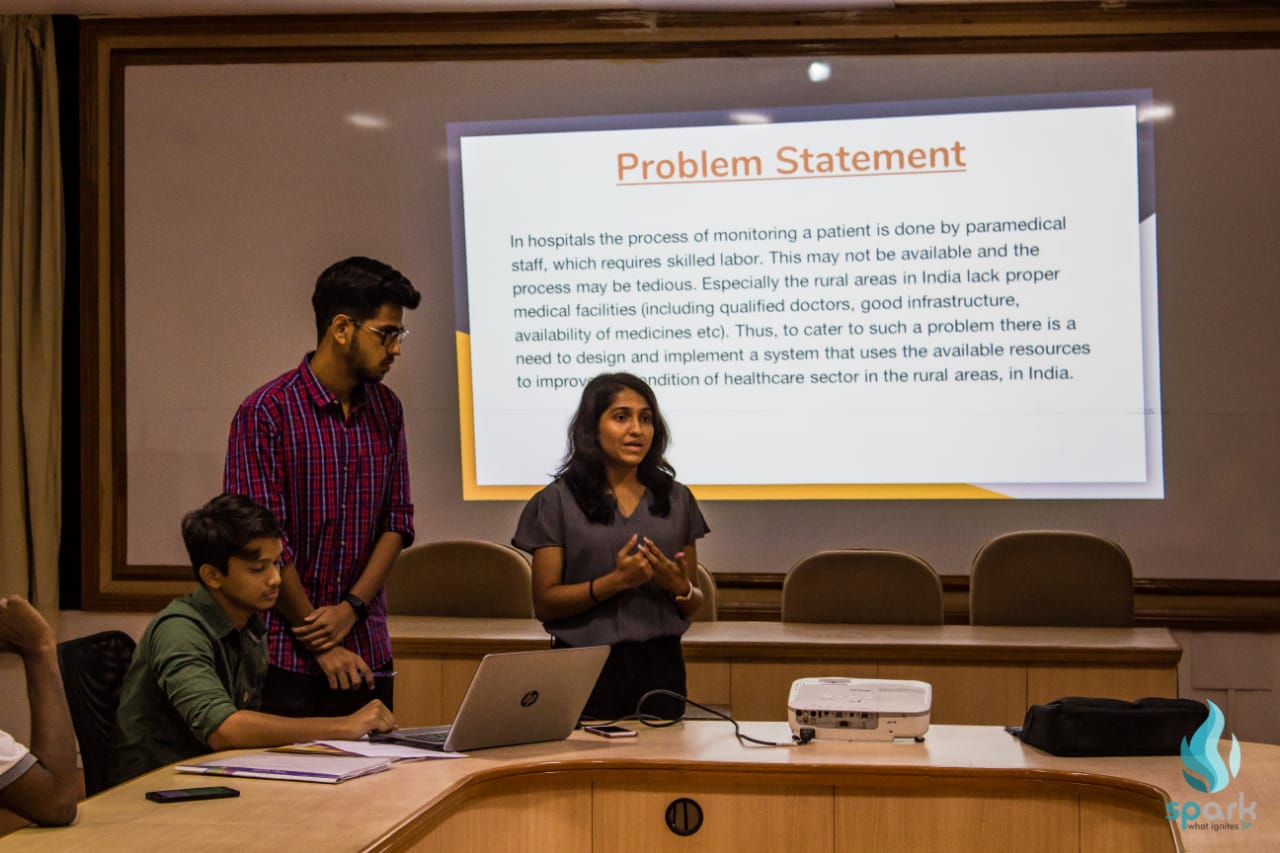 The results were announced after two days of soaring pressure, heated pitches and a quiz that had everyone on the edge of their seats.
"This event was completely different from the other events held in the campus. It aimed at helping the society and the environment", said Krish Sukhani, team leader of 'Tap N' Light'.

The third and final round conducted on the 19th October.  Each team  presented their problemstatement, its need in society or business, a technical model of the idea, logistics involving installation and maintenance of the product and the limitations of the project. It was followed by a questioning session by the panel with formal code of conduct. The judge were Aarti Karande and Vijaya Kamble.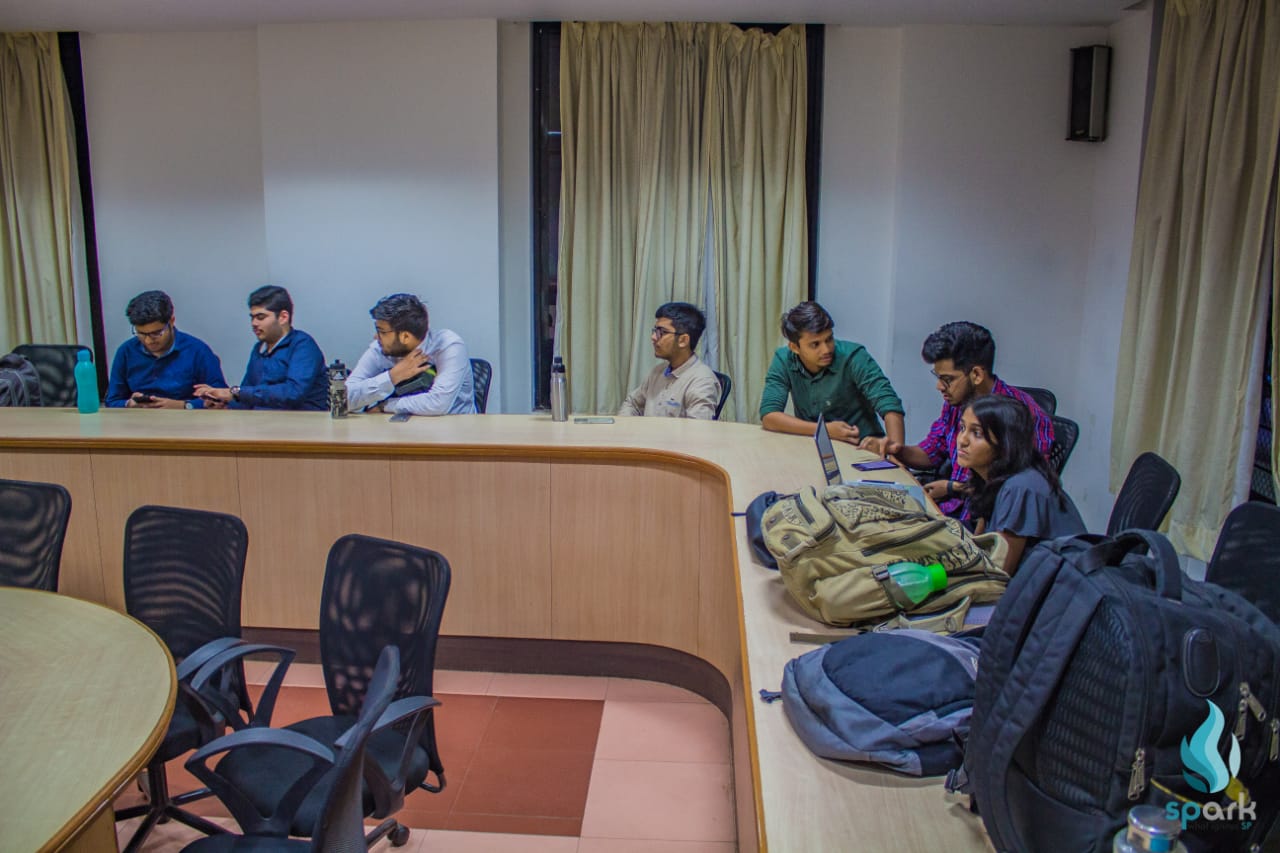 With a unique idea on'Waste Management System' the teamteam u the leadership of Shivani Nimbre won the panel over. The 'Universal Operating App' spear-headed by Srushti Yadahalli bagged the second place.

"It was heartwarming, to see the efforts put in by the participants and their sheer determination in all the three rounds", Kamini Budke, Chairperson, IEEE
-Neha and Pratik