E-Cell S.P.I.T conducted a social drive program on the 20th of December in collaboration with Bombay YMCA. This initiative saw participation from women who come from socially backward backgrounds and was aimed at inspiring them to be able to stand out for themselves and make a successful living.
The atmosphere for the session was set. All the women sitting in the audience had one thing in common- the desire to be independent. Many of them did not have an educational background but their willingness to learn was indomitable. Most of them did not know why they were there but their inquisitive eyes fueled the spirits of the members of the SPIT Ecell.
The first event in line was the guest speaker's session which was conducted by Mrs.Neelima Deshpande from Abhyudaya, SPJIMR. This session started with the audience introducing themselves along with their hobbies. Then Mrs.Deshpande went on to talk about how women feel in various situations, especially situations which bring about major changes in their lives. She started the conversation by sharing her own story, about how she felt when her family was about to shift from Delhi to Mumbai.  After the audience was more comfortable with the conversation, she asked the women to share their own experiences. Mrs.Neelima encouraged the women to talk about times when they have experienced anger or irritation and told them how they could channel these emotions properly to avoid chaos in their lives. She then told them how one must handle the priorities in their life and how women tend to treat themselves as the last priority. She asked the audience to take some time and spend it with themselves. The goal was to make them realize that thinking about themselves is not wrong and that they should understand their individuality and not let anyone take them for granted. That one should make themselves happy before looking out for other people's happiness. She also emphasised how each one of them was special and that they and even their loved ones should accept them for that rather than complaining or trying to change under societal pressure. As the session concluded, a new flame of self-awareness was ignited in the hearts of the women sitting there.
Mrs.Despande's session was followed by a small activity. A 'Board of Aspirations' was circulated among the audience. They were given sketch pens and asked to write whatever they wanted in life on that board. They were told that this was an anonymous activity which was aimed at getting them to know their deepest desires. Many of them wrote their aspirations on it, while some were hesitant to write. But at least one thing was sure, even if they had not written it on that board, they did come face to face with their aspirations as they thought of it when the members circulated the board.
The activity was followed by a snack break, which was followed by an analysis session. The members of E-cell analyzed which words came over for the maximum number of time on the 'Board of Aspiration'. It turned out fashion designing was the most recurring dream. Thus the members decided to talk about that itself. They encouraged the audience to talk to more people about the same, learn from them, teach them, form a team and go about making this a collective dream. The members also talked about how a team with a common dream will help them become stronger and cover up their weaknesses.
Followed by this analysis session was a small talk on how to take your first step towards entrepreneurship. The E-cell members volunteered to help them in this. They introduced the E-Summit to the people and urged them to come up there and sell their commodities there. They told them how their food items can be sold during the food challenge and the other commodities like bags, etc. can be put up during the main event. They also offered to sell the goods for them, in case they weren't available. Many women there were thrilled at the opportunity to earn profits using their own talents.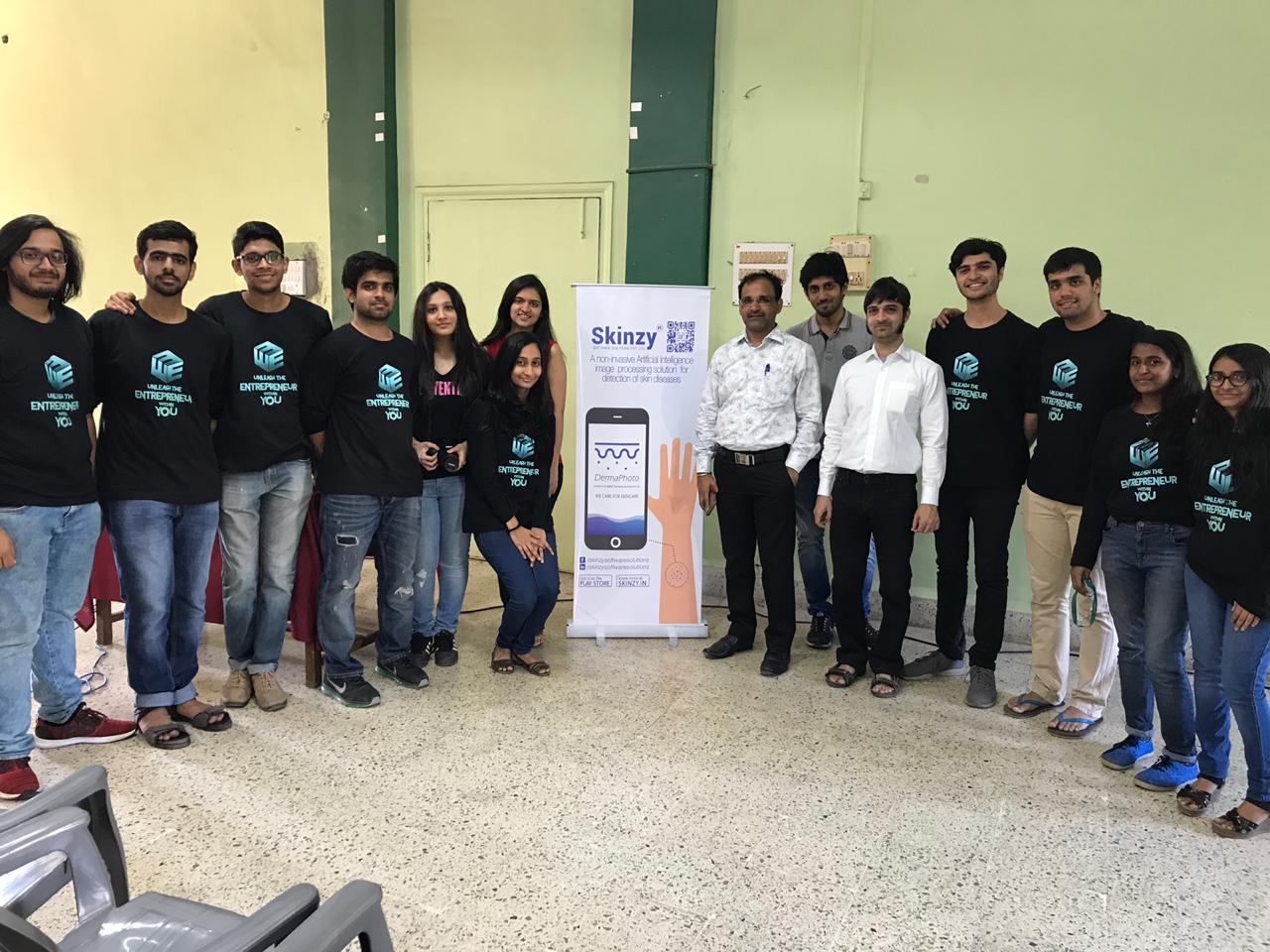 As the session concluded, the audience departed, but a new hope was seen in their eyes. It seemed that they had a much more clear view of what they wanted for themselves in the future.   And that no matter what obstacles they would face, they would overcome them and achieve their dreams.
– Chinmay, Ruchi & Muskan