Crime fascinates like nothing else. Our idea of a perfect winter morning is a cup of warm coffee and a great who-dun-it to go with it. However, writing the perfect ingenious mystery with no loopholes is no piece of cake. If you're tired of the repetitive drivel that Crime Patrol churns out, here's our pick of must read crime fiction for you :
STRANGERS ON A TRAIN – Patricia highsmith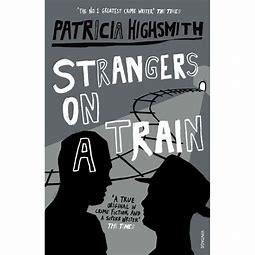 This psychological thriller is the story of two men whose lives become intertwined following a fateful encounter on a train. Guy Haines, an architect who wants to divorce his unfaithful wife Miriam meets Charles Bruno, a psychopathic playboy who hates his father. Bruno proposes what he thinks is a perfect idea : to exchange murders; Bruno will kill Miriam in exchange for Guy killing Bruno's father. The police would find no motive and they will both have an alibi. Guy laughs it off as a joke. However, in a horrific twist Bruno actually follows and kills Miriam while Guy is on vacation. Guy finds himself plunged into a nightmare he can't wake up from, as Bruno starts blackmailing him into fulfilling his end of the bargain. Reading this book was a complicated experience. While yearning to know what happened next, the characters' slow descent into madness kept us dreading the end.
THE SNOWMAN – JO NESBO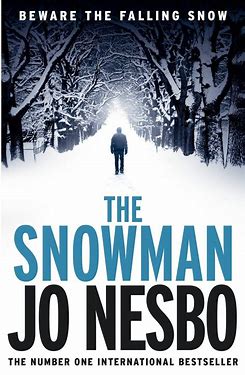 Jo Nesbo is one of Norway's most prolific writers, known for his mystery and suspense thrillers, his most famous featuring  detective  Harry Hole, a police officer with the Oslo Crime Squad. Eleven women have vanished over the years, at the fall of the first snow, to never be found again. What were seen as unrelated disappearances, are confirmed to be the work of the serial killer, when Harry receives a taunting letter. The murderer is now striking at an alarming rate and wants Harry to 'play'.  The killings are grisly, the suspense unnerving and the plot ever evolving. This chilling case which has the detective deep in troubled, bloodied waters.
crooked house – Agatha Christie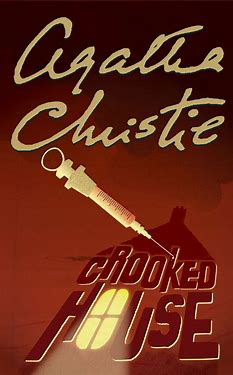 Agatha Christie, known deservingly as the Queen of Crime, carved out this masterpiece in 1947 . The thing with Christie books is that, unlike most novels of the 1900s, they never really seem old fashioned. While the methods of detection may have changed over the years, human nature hasn't.
When the extremely wealthy 80 year old patriarch of a large household is poisoned, the family finds itself shrouded in suspicion. Trust evaporates and the façade  of family love falls apart, as secrets are dug out, and bodies buried. 
TELL ME YOUR DREAMS – Sidney sheldon
Sidney Sheldon's novels are fast paced, with an unpredictable storyline that keeps you hooked. Many of Sheldon's books follow the 'lone-woman-in-danger' theme, and Tell Me Your Dreams starts off in similar fashion.  Ashley Patterson, an introverted workaholic feels her life is in danger. A constant feeling of being followed culminates when she returns home to find her apartment wrecked, with a threat scrawled onto the mirror. However, when the police officer assigned to keep Ashley safe is murdered, Ashley herself comes under suspicion. Is she an innocent victim, a ruthless killer, or is there more to the story? A twisted tale of abuse, madness and vengeance unravels as you get entangled in the skillfully woven plot.