As the new year blessed upon everyone, on 2nd January Sardar Patel Institute of Technology was all set for the opening ceremony of the biggest sport's event SPoorthi.A huge crowd gathered at the entrance early in the morning as the sports committee could be seen checking if everything was ready for the big launch. The chief guest for the event Mr. Aditya Kadam, National level judge in Men's Artistic Gymnastics and Trampoline Gymnastics arrived as soon as everything was set.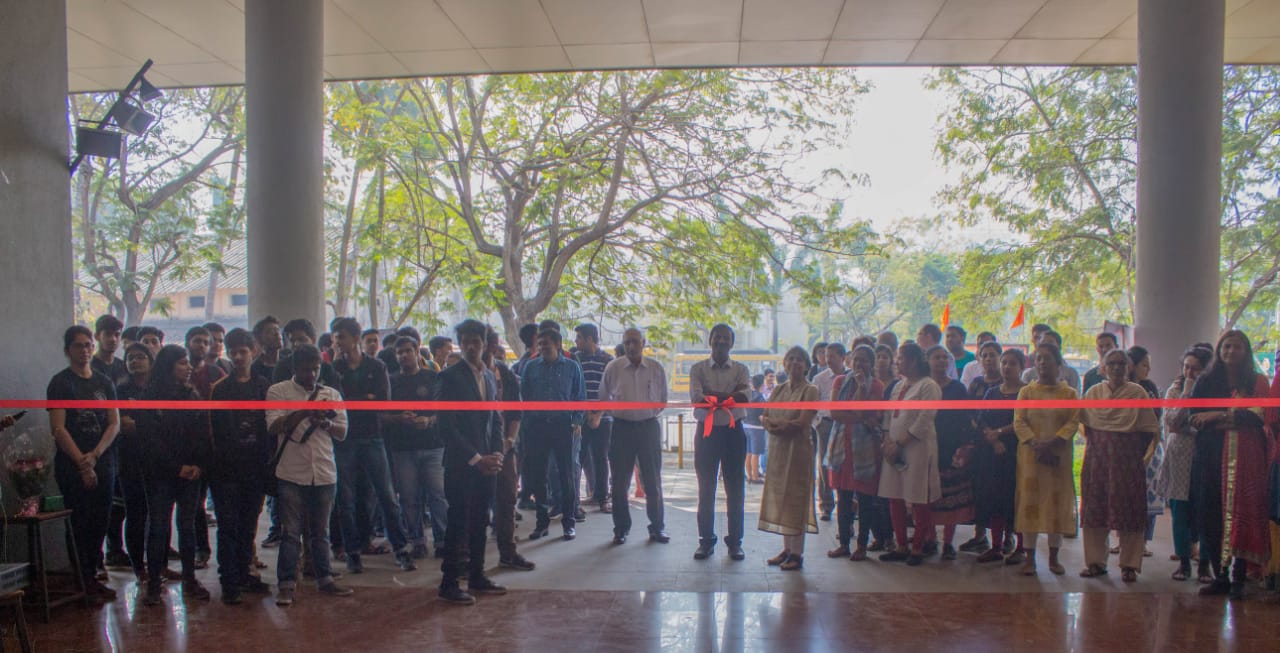 The opening ceremony began as the charming Sport's secretary Jaswantsingh Pardeshi held the flaming torch and began a run around the entire campus, the torch was then passed on to the athletes of our college namely Vidhi vaidya, Harshwardhan Pardeshi, Hardik Pachgade, Mohit Bhat, Nivea Sharma and Sameeran Karpe who worked their sweat to keep up the name of the institute in their respective sports.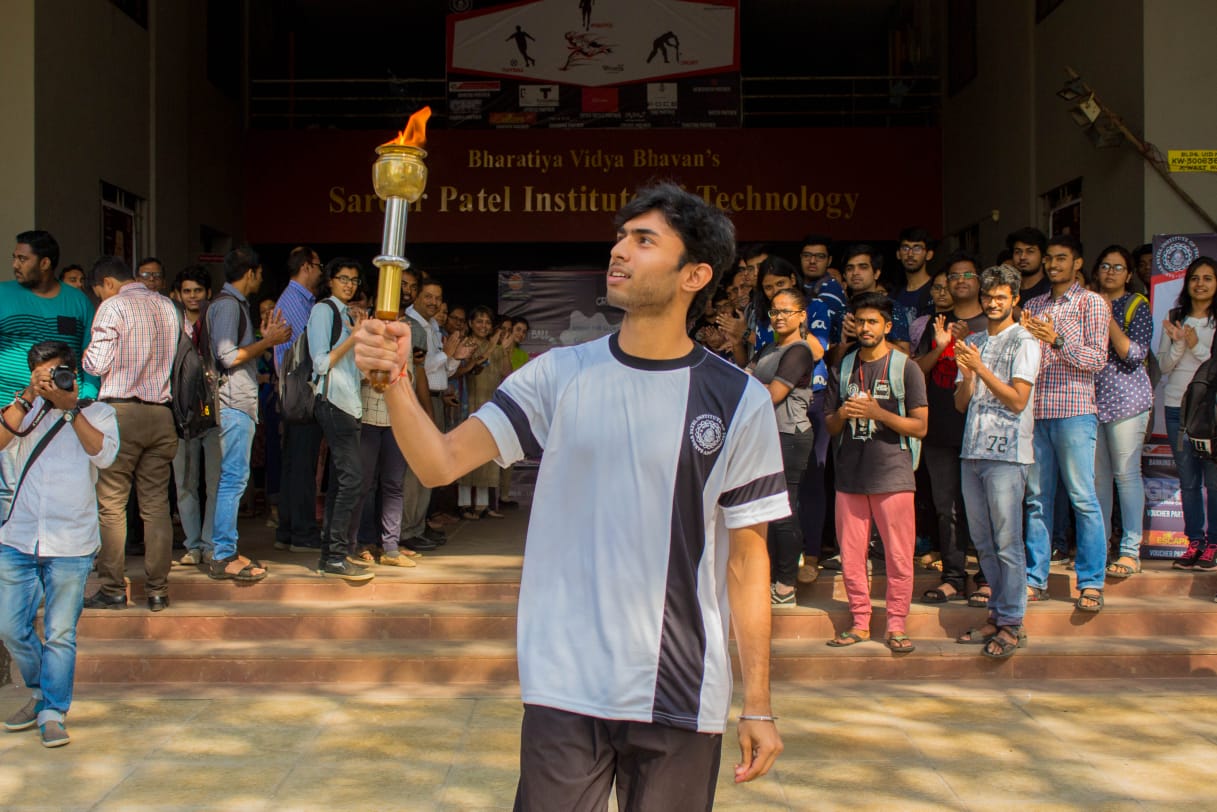 As the run was over the Principal of SPIT Mrs. Prachi Gharpure stepped in with Mr. Aditya Kadam to cut the ribbon to mark the opening of SPoorthi as the Sport's Committee along with everyone taking a pledge to keep up the spirit of the game and to be active. The ribbon was cut as everyone clapped in joy celebrating the mark of the flagship sport's event.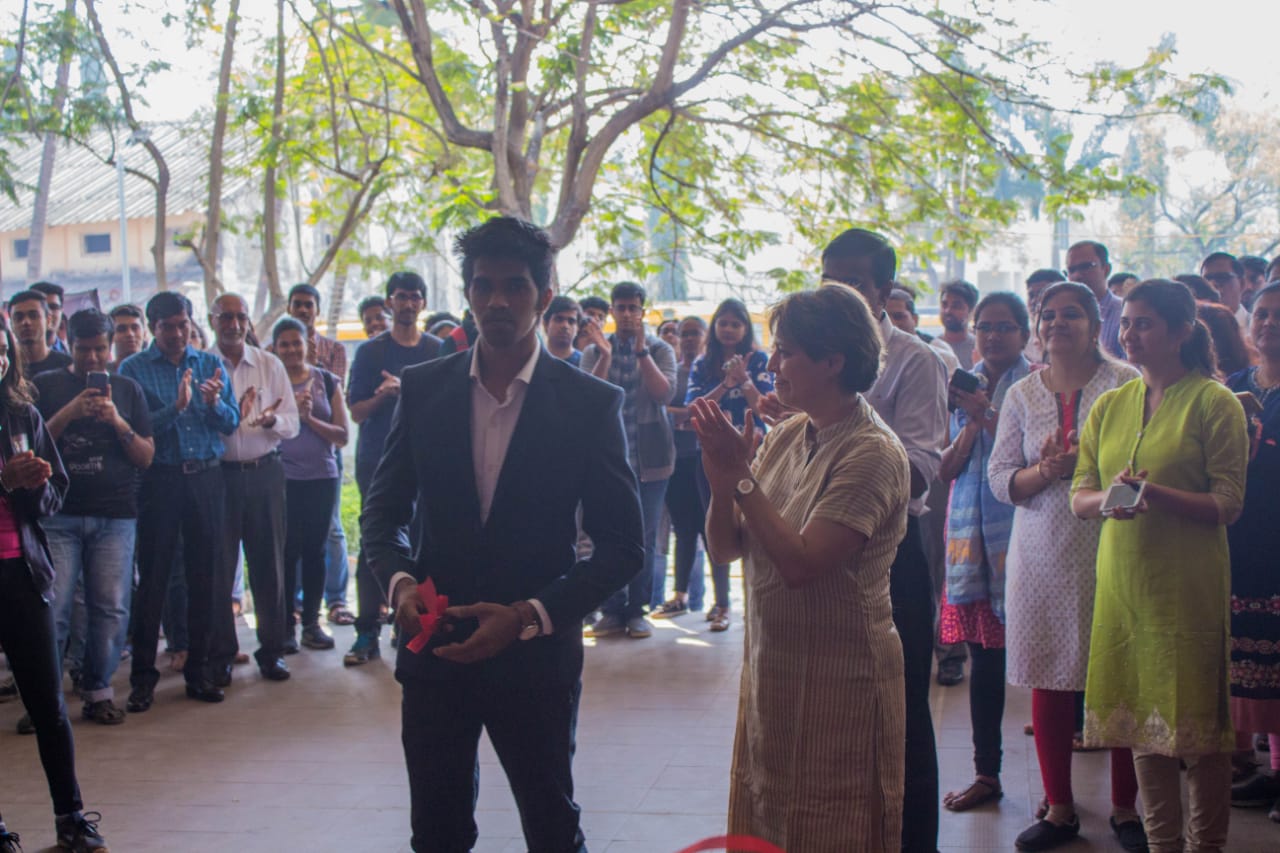 Then the chief guest Mr. Aditya Kadam was introduced to the audience with his spectacular profile which left everyone astonished just when he was given the mic to speak a few words for the people.Mrs. Prachi Gharpure was invited to light the lamp to start the day with positvity and hope.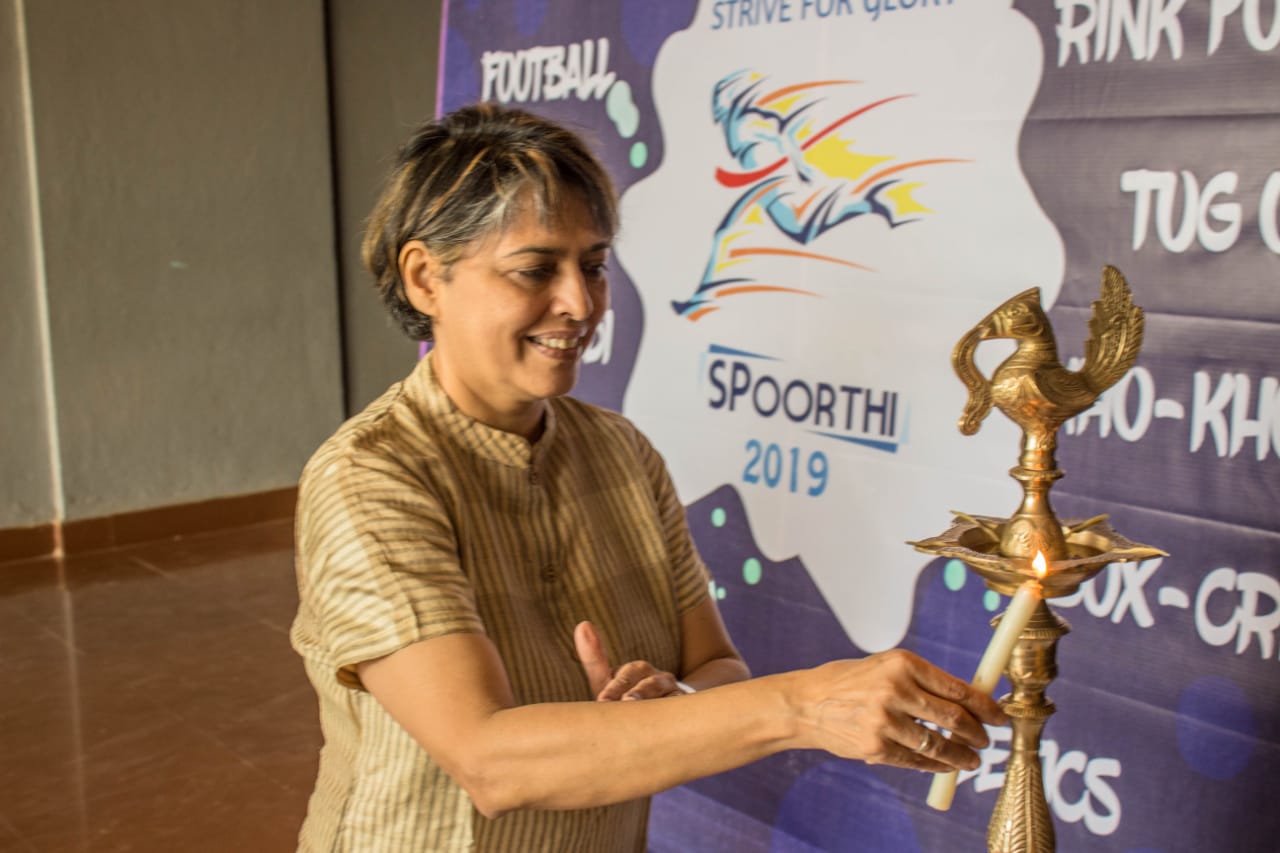 Although he spoke a few words those were enough to leave everyone in awe and motivated. He said,"It was never about winning or losing but only about playing." In addition to that, he shared a few of his sport's medals stories with everyone.
With a few touches of laughter, the opening ceremony came to an end as everyone dispersed to gear up and get set for SPoorthi!
Jaswantsingh Pardeshi, Sports secretary said, "Well begun is half done."
-Sahil  Sawant( FE IT)