Never say never because limits, like fear, are often just an illusion.

Michael Jordan
Agility 2019, the dent of the conflict among the five branches of S.P.I.T., started on the 30th of September. A cord of enthusiasm galloped through the students and participation arose in dozens. S.P.I.T. had buckled up in this aura injected with athletic vibes.
Football leagues commenced on the 30th of September. Matches took place in the Bhavan's ground located adjacent to the SPCE hostels. The acknowledgment from the audience incited the players. On the 7th of October, EXTC panned out winning against ETRX thus holding the first position.
Although we faced challenges, with the support of the whole team we were able to ensure that everyone had a good time.

Krisha Chokshi, Sports Secretary
One of the most awaited events was the girls throwball. A variety of throwing styles were revealed by the performers. Some were spinning the ball roughly, while some were sitting down and slinging, while some smashing the ball energetically in opposing court. On 7th October at 5:30 pm, the jaw-dropping match between EXTC and ETRX took place. Students from all branches gathered around cheering and clapping. EXTC bagged gold against the latter.
This was followed by volleyball from 30th September to 11th October. No less than last year, enthusiastic participation was seen from all the branches. On the 11th of October, Computers[B] won the ultimate match against ETRX[B].
'The match was amazing. The competition was really nice and I hope we will be able to make a really good team for our college', one of the players.
The scoreboard up till now is ETRX leading with 54 followed by EXTC possessing 50, COMPS with 30, IT carrying 25 and MCA with naught.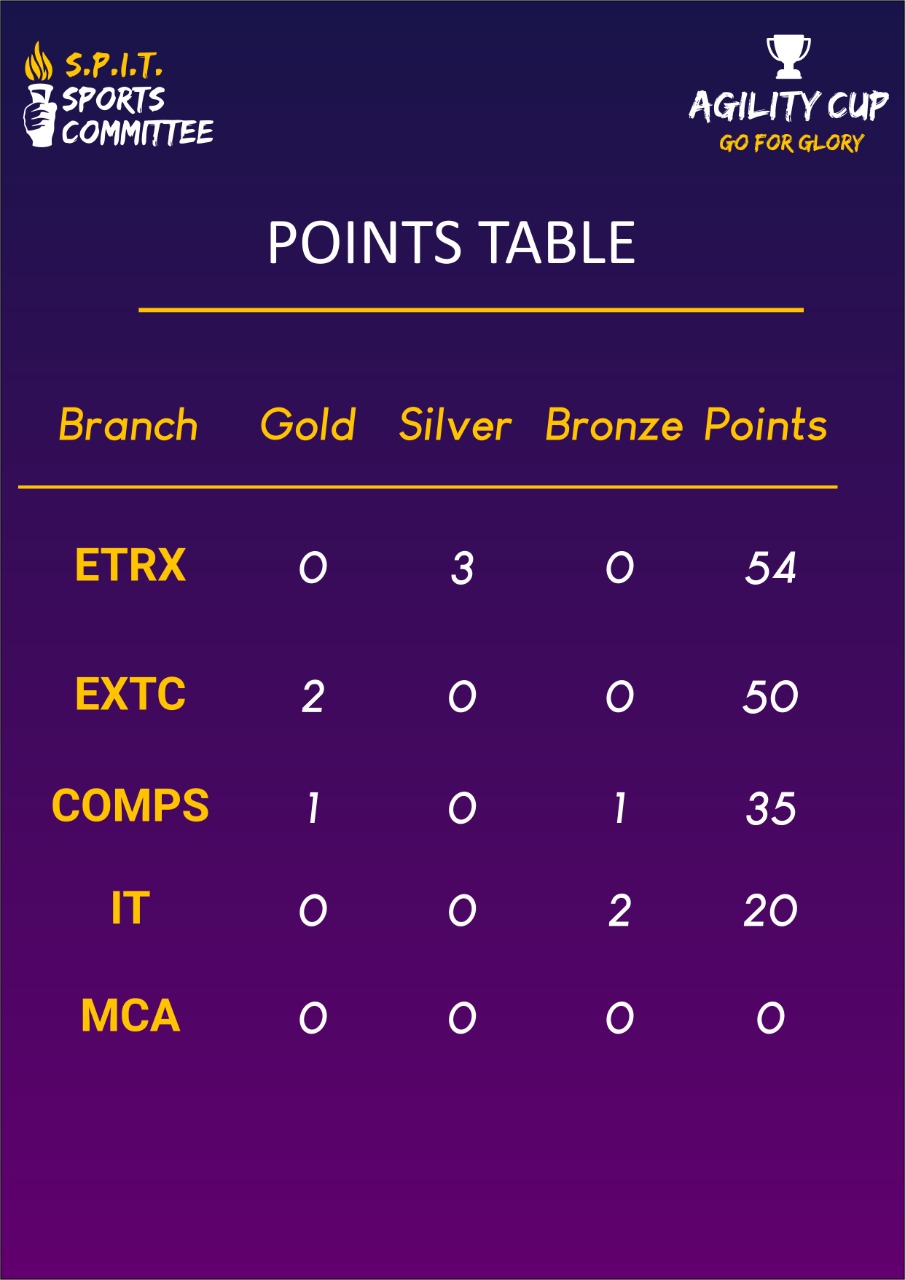 By Smrithi Agrawal, Junior Correspondent
Photography by Janhvi, Vaibhavi, Arjun and Vaibhav