In a shift of trend from preceding years, companies seeking to recruit students prefer coding rounds over aptitude tests. Before technical know-how and academic skills, recruiters often test the problem solving abilities of applicants, through programming challenges. With this is mind, the Student Council has expanded it's Coding club, previously under the MCA department, to an institute level.
What is competitive coding?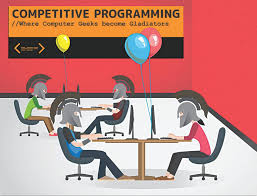 Competitive programming is a sport or contest in which participants solve coding and logical questions in limited time. In the past decade, numerous online platforms have sprung up to facilitate competitive programming. In addition to hosting contests and codathons, these websites serve to train aspiring coders. They also serve as a meeting ground for people to connect and discuss ideas on problem solving. Popular ones include Hackerrank, Codechef, Top Coder, and Hackerearth, to name a few. Often, companies opt for an off-campus placement process via these websites.
What does the club aim to do ?
The club has been established with a view to encourage students to take their first steps into competitive programming. Students need a platform to come together and start exploring coding culture. An impressive line up of activities has been planned that will keep the participants engaged throughout the year. The team intends to conduct regular workshops and sessions, in addition to contests. Instructors will guide students through various coding techniques and common algorithms. Maintaining a leaderboard of points accrued over the course, the Club will award the top coders. They will also prepare and update students on upcoming national and international contests and hackathons. Through seminars and training sessions, the club shall also train students in questions frequently asked in company interviews.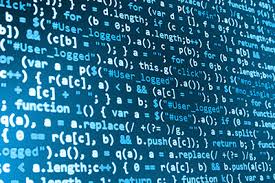 The Team
The Club comprises of Parth Jardosh , Shloka Shah and Nikhil Jagtap from TE COMPS, Ishan Kichadia from TE ETRX and Preeti M Chauhan, Chetan Thosar, Shardul Rane and Prashant Singh from MCA.
" We have a vision to champion working and learning together and also to inspire discovery and invention through play. "

-Shreya Oak, Technical Secretary