How does it feel getting to learn something from someone who has experienced it all?
You surely cannot ask for a better guide.
In a similar effort, E-Cell SPIT organised a visit to the Technology and Business Incubation Centre(SP-TBI) where the students got a chance to interact with experts in the field of technology and marketing associated with the budding startups there.
The session started with a talk by Mr Anukrit Jain, co-founder of Quiescent Techsolutions, where he introduced the students to the know-hows of marketing and finance. The significance and calculation of Net Present Value(NPV), Internal Return Rate(IRR) and targeting the right audience to gain maximum profit were some of the highlights of his speech.
The Chief Operating Officer of SP-TBI, Chandrabhan Singh, made a special visit to the talk and explained the role and working of a business incubator and encouraged the students to come up with new ideas.
This was followed by talks from representatives of some of the most popular startups namely: PODS Ventures, Skinzy and Damacloid. They shared the motivation behind their innovative start-up ideas and the various challenges they faced in their journey to achieve success.
All of them had some interesting and inspiring stories to discuss.
One common and the most important message in all the speeches was that there is no specific time to start your venture. Be it a small idea one comes up with during the college days, all that is needed is the right direction and motivation to pave one's way to success.
Later, the students also got an opportunity to visit the workspace of the startups – Damacloid and Liminal. While Damacloid shared the software they were developing, Liminal showed the students the cameras and devices used for AR-VR.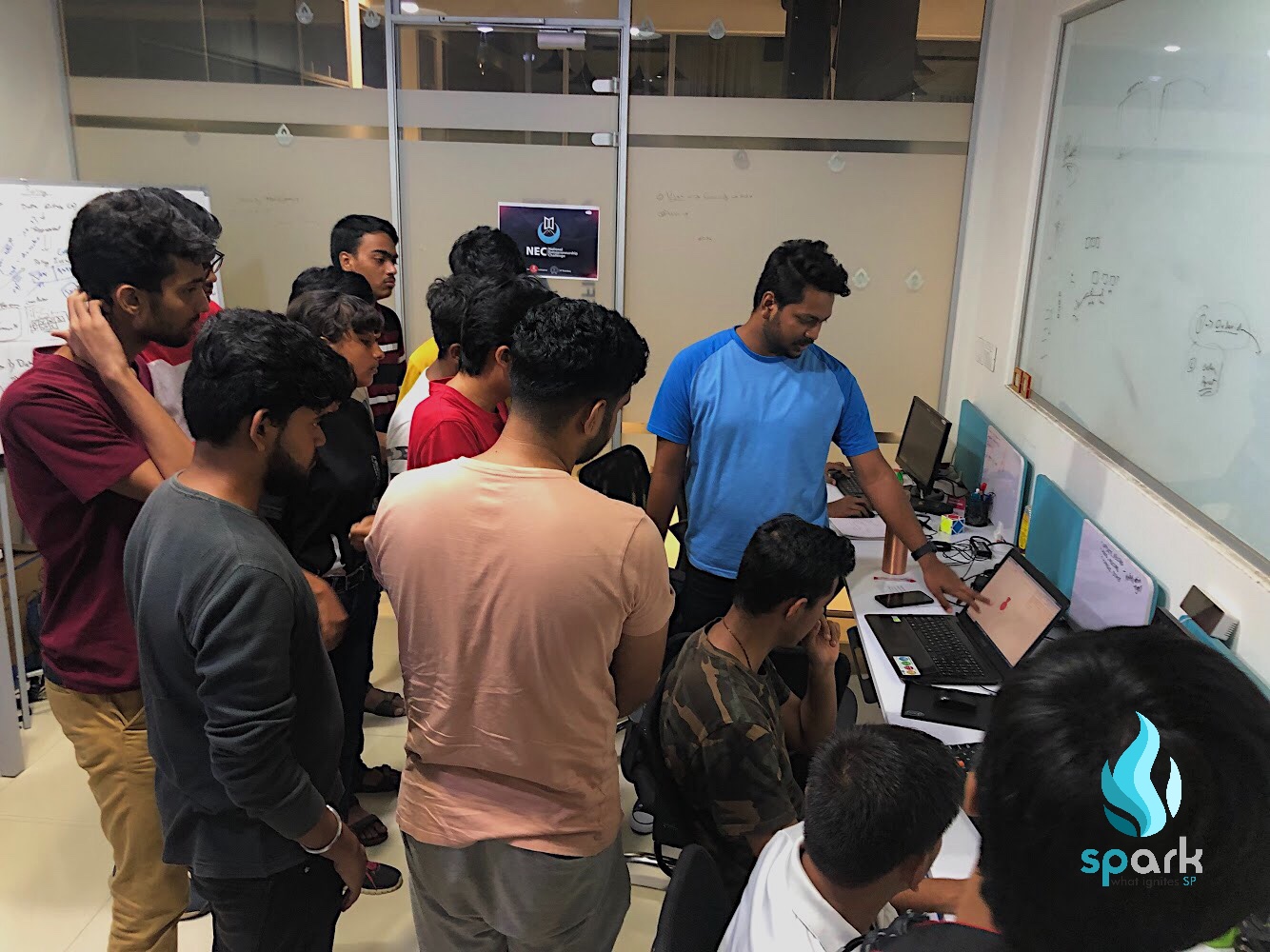 "It was a very informative and fruitful event. I loved interacting with the startups and visiting their workspaces.", said Bhavya Shah, FE Computers.
Article by Manan Savla and Rucha Nargunde
Photography by Vaibhavi Chincholkar