Cricket fever in India is as high as ever and to raise the temperature further, the IPL has been announced which will start from the 19th of September, 2020. To increase the enthusiasm, FACE committee of our college organized an IPL Auction event on the 11th and 12th of September. Just like the real IPL auction where players are listed and teams bid for them and the highest bidder wins the player, an online version of it was implemented.
The teams were named according to the IPL teams. The list of players with their prices was given to the participants to give them an idea of what players can they include in their team. The event received an overwhelming response, which led to the division of the event into a set of 4 slots, being conducted in 4 different google meets by the host. A pre-decided budget was allotted for each team for them to bid players in order to form the dream team from the given list of players. The twist added this time was, to give a real feeling of bidding, instead of having storyline-based gameplay, the committee decided to rate the players according to their performance in the actual IPL matches being conducted till 30th September. An intricate rulebook for point distribution for each player was given to each participant. Other than the regular point-based system, special cards were also allotted to be used during the bidding and over the span of the event.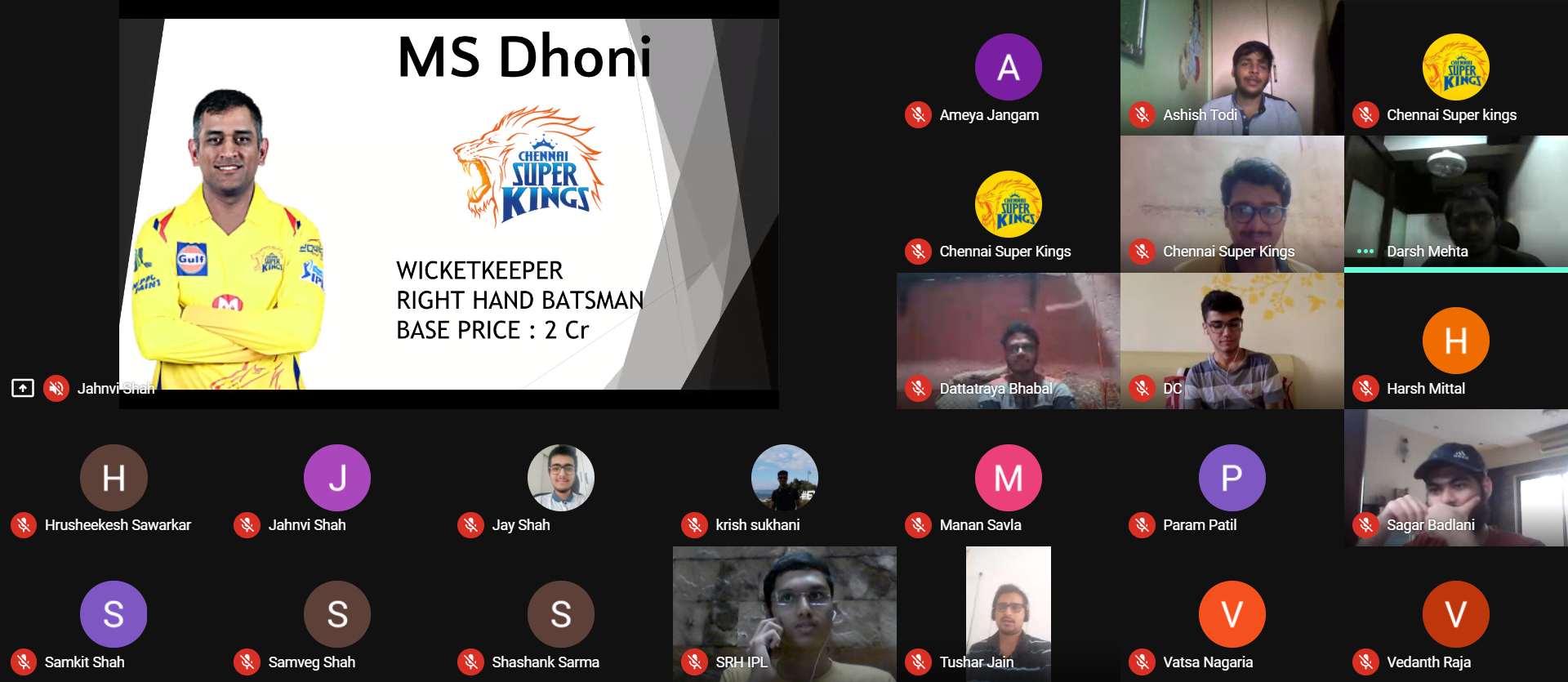 The weekend-long bidding, as furious as it was, became a great experience for the first-timers and a refreshing one for the regulars. The intended vibe of actual bidding was definitely delivered, by the great feedback that followed the closing of the bidding rounds. After 30th September, the tournament will end and the team with maximum points from each slot will be declared as the winners.
"Watching all the participants and their decisive plays, they are the best parts to look out for. I had a tonne of fun organizing it with such a great team.", said Darsh Mehta, Chairperson of FACE.