Every year for the past few years, a general prerogative that is being floated around is that India is changing and the country that we live in today is 'A New India'. But all that has changed over the past few years is the increase in social discrimination and construction of a societal cross-cultural divide. Being a state which is increasingly becoming turbulent and hostile to cultural differences, India needs to look beyond predominant societal beliefs that have been accumulated and falsely quoted over generations and go back to the basics of the development of the structure of the society that we live in today.
A brief account of the same can be found in the diverse work of artists, writers, and poets who dared to speak and write against the stigmas and stereotypes and helped establish the modern community.
Here is an account on some of the notable writers, authors, and poets of their times who helped in creating a socially inclusive Indian society.
Khushwant Singh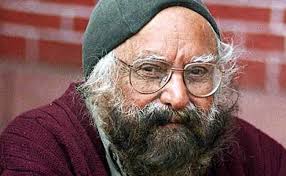 Khushwant Singh was one of the most well-known yet controversial writers of his time because of his outspoken nature. He spoke critically about the governments and society at large. Being a firm believer in secularism, his writings critically examined and interrogated societal popular beliefs. He was known for his trenchant sarcasm, humor and immense love for poetry. He wrote extensively on the partition of the country and his most popular work 'Train to Pakistan' is a historical fictitious take on the disaster that partition was. His writings also hint his categorical liking towards atheism. He was a fierce disbeliever of organized religion. Before his death he also prepared an epitaph for himself which runs:
"Here lies one who spared neither man nor God
Waste not your tears on him, he was a sod
Writing nasty things he regarded as great fun
Thank the Lord he is dead, this son of a gun"
Some of his most popular works include
1. Train to Pakistan
2. I shall never hear a nightingale
3. The portrait of a lady
4. Why I supported the Emergency
5. Delhi: A Novel
Saadat Hasan Manto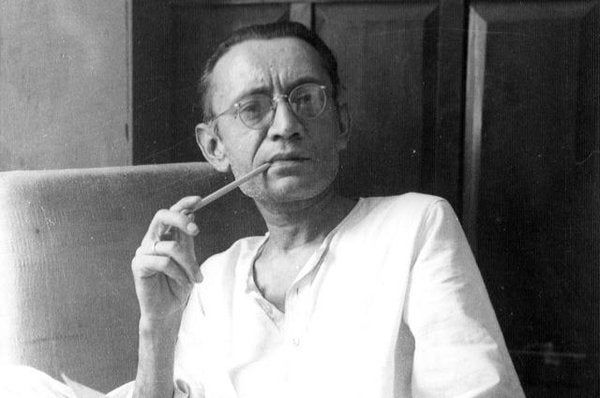 Saadat Hasan Manto was an Indian Pakistani writer who wrote mainly in Urdu and Hindi. He was known for blatant honesty in his writings. Some of the issues that made an impact on him were the structure of the Indian society that treated the woman as a personal property of the men around her (as he claimed) and the partition of the country which he openly wrote against, at the time of independence. He had immense love for the city of Bombay which he considered his home. Bombay was where he understood the place of a woman in society.
Best known for his short stories, Manto's portrayal of the truth of a woman's life offended many but it opened the doors for greater acceptance and inclusion of the harsh realities of a woman's life. He portrayed them as free, youthful and ambitious beings who were dragged by the society to limit themselves to catering to a man's needs.
Manto cataloged the division of society due to religious differences as the death of humanity. His famous story 'Toba Tek Singh' is one such account of the identity crisis that a common man goes through when his roots and origins are snatched away from him.
Although he had great relationships with several famous stars in Bollywood at the time, he kept himself limited to the world of poetry. He was infamously charged with cases of obscenity in his writings for dwindling with the sexuality of his female characters in a number of his stories.
No charges ever came through but he still faced a lot of flak for writing against the social structure of the community. Over a few years, other writers started picking up topics like female sexuality and gradually as art moved on, female sexuality and prowess became a subject of common knowledge.
Some of his greatest works include:
1. Toba Tek Singh
2. Thanda Gosht
3. Khol Do
4. Upar Nichche Darmiyan
5. Kaali Salwar
Ismat Chughtai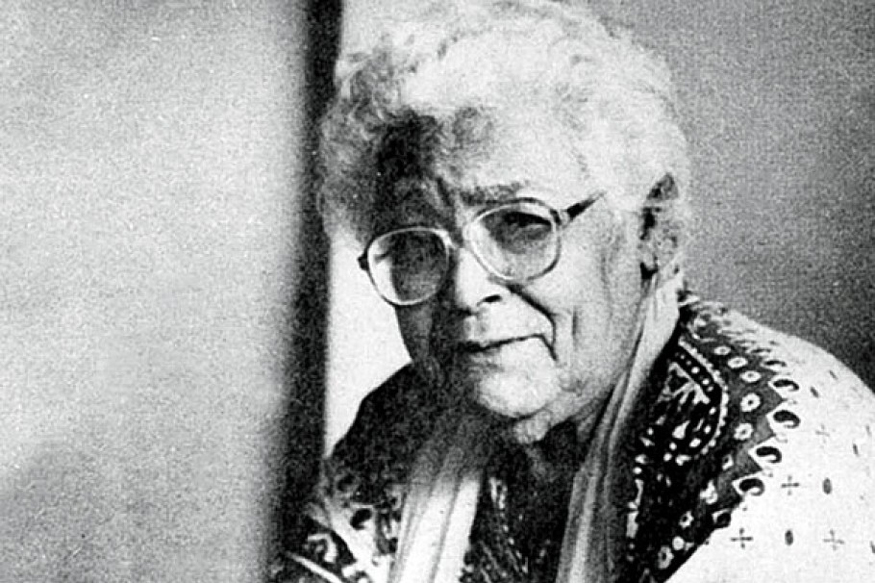 Ismat Chughtai was an Indian Urdu writer. She wrote on subjects including femininity and class conflict often from a Marxist perspective. Being awarded the Padma Shri by the Govt. Of India, she was an open realist. Much like Saadat Hasan who was her contemporary, she was fierce and strong-willed and her writings resonated with her strong belief that only art can change the way the world is perceived. She often indulged herself in topics that writers normally shied away from.
Her work in the 20th century is monumental for the lower classes of society and women. Some of her popular works like 'sacred duty' truly resemble the Indian society and they call for an open reception for acceptance of diverse cultural beliefs. In her personal life, she claimed to have read not just the Quran but the Gita and the Bible too as she claimed to be a liberal Muslim.
Like a lot of "liberal" writers around that time, Ismat was also charged with obscenity for showcasing female homosexuality in one of her short stories called 'Lihaaf (the quilt)'. Ismat's exploration of marginalized women in the backdrop of the British Raj can be extensively understood by following her work during the time she got linked with Bollywood. Her portrayal of a woman often played with preexisting stereotypes.
Some of her most famous work can be found in her collection of dramas and short stories that she wrote before the 1950s namely;
1. Lihaaf
2. Chui Mui
3. Intikhab
4. Kaliyan
5. Do haath
Other writers such as Taslima Nasrin, Salman Rushdie, and Arundhati Roy still keep writing on niche content and do get into controversies but with all this instability existing in the society, maybe its time to look back at the works of these artists and understand the world with an open mind.