Rotaract Club Of Sardar Patel Institute Of Technology held its 9th Installment ceremony on 30th November 2020. Amidst the pandemic the event was decided to be conducted on both the offline and online mode. The guest of honor were Piyush Shah, Ashish Patankar, Rotarian Varsha Baradiya and Rotarian Kala Shreedhar. The outgoing President Rotaractor Vedanth Sapte and the Incoming President, Rotaractor Atharva Malhar were also present on the dais.
The ceremony started with the national anthem which was followed by a quick peek into the glorious past Rotaract year at RC-SPIT delivered by Atharva . Next in line was Vedant Sapte to deliver his outgoing speech. He spoke about how incredible the past year has been for Rotaract Club of SPIT and his experience of being the President. Next on the podium was Atharva who spoke about how excited he was for being the president of the club for the following academic year. Jahnvi Shah spoke about the events conducted by the rotaract club last year as well as the first quater of this academic year .Next in line was the time for the theme reveal which was done by the dignitaries.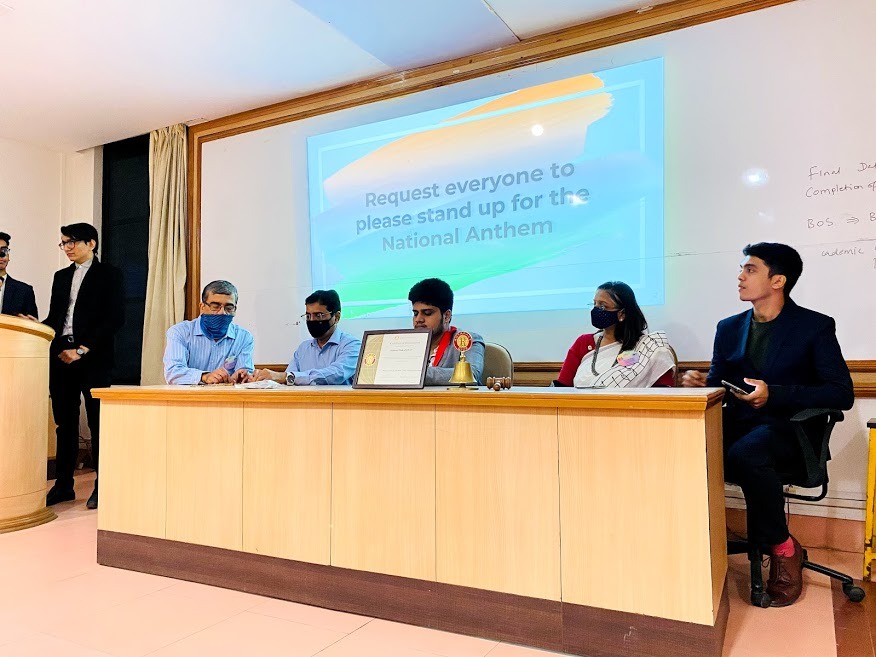 The theme for this year was 'Together towards tomorrow '. The theme was explained by Shivangi who said that the theme inspires people to be united and be ready to face the new tomorrow. As it is truly quoted 'No leader is a leader without a team to lead and without some helping hands',  it was the time for the official induction of the office bearers of the following year.
Every member was called and was pinned a badge by the guest of honor. After this, the chief guest Rotarian Kala Shreedhar who is the president of Rotary Club Of Mumbai, Juhu delivered a speech in which she inspired the incoming team to work hard. She also spoke about the importance of giving it back to the society and how Rotaract Clubs in recent years have emerged as building blocks of social work carried out in the country. This was followed by the speech of Rotaractor Ojas Joshi, who is our DRR(District Rotaract Representative). He spoke about how glorious the past year had been for Rotaract Club SPIT and the things that was achieved by the club . He also mentioned some futuristic projects that he expects the incoming team to carry out.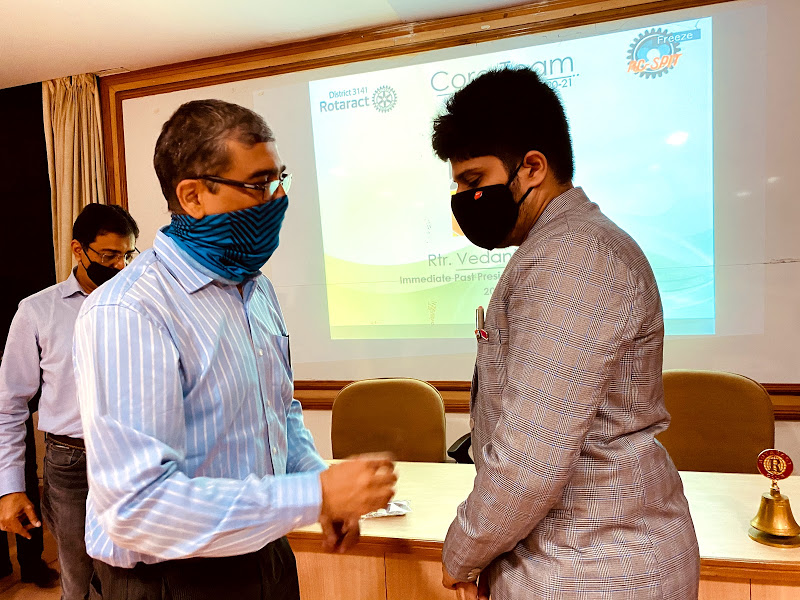 Next, the outgoing team of 2019-2020 were felicitated for their contribution, immense hard work and devotion they had shown which had taken the club to new heights. The dignitaries were then felicitated with a Tulsi sapling for taking out their time and attending the event and the vote of thanks was given. Amidst the pandemic, observing all the social distancing norms the event was smoothly carried out and was live telecasted via zoom for people who couldn't attend it to make sure that they can attend it virtually.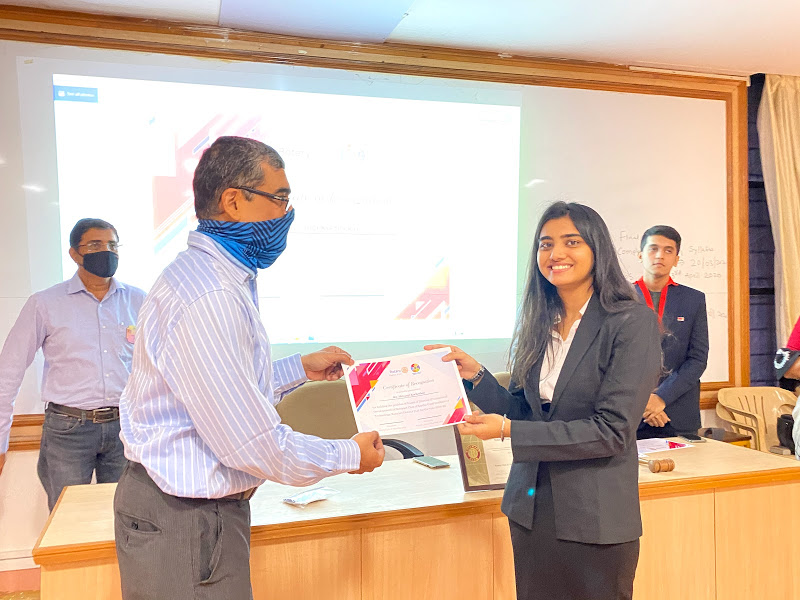 Shivangi Kocharekar, the Vice President of Rotaract Club Of SPIT on being asked, quoted, 'The installation ceremony is something every rotaractor looks forward to. Due to the pandemic, it was delayed this year. However, it was made possible offline because of the cooperation of the team. We are excited for the following year at Rotaract Club Of SPIT.'