On 26th September 2018, Bollywood actress Tanushree Dutta, in an interview, accused yesteryear actor Nana Patekar of sexually harassing her on the sets of  the movie 'Horn 'Ok' Pleassss' in 2009. This accusation sent shock waves throughout the entertainment industry, and proved to be the catalyst for the '#MeToo' movement in India.
After this incident came to light, innumerable women opened up and shared their stories on social media platforms like Twitter and Facebook and the campaign slowly gathered storm.
Notable Claims:
Freelance comedian Utsav Chakraborty was alleged to have sent lewd and inappropriate messages and pictures to minor girls. Many of his work associates, like Tanmay Bhat, co-founder of All India Bakchod, were aware of his actions, but chose to stay quiet.
Well known figures in the comedy circuit, Gursimran Khamba and Varun Grover, were both accused of sexual assault, but both of them have vehemently refuted the claims.
Influential and popular Bollywood director Sajid Khan was accused of abusive and perverse sexual behavior. Vikas Bahl, director of Queen, was accused of sexual misconduct by many actresses who had worked in the film Queen.
Veteran actor Alok Nath, often considered to be the epitome of 'Sanskaar', was accused of rape by a TV producer, a claim which was later backed by many names in the industry.
One of the most high profile claims though was against Mobashar Jawed Akbar (MJ Akbar), the Minister of State for External Affairs, who was accused of sexual harassment by at least ten female colleagues, the first such case against a public servant in this country.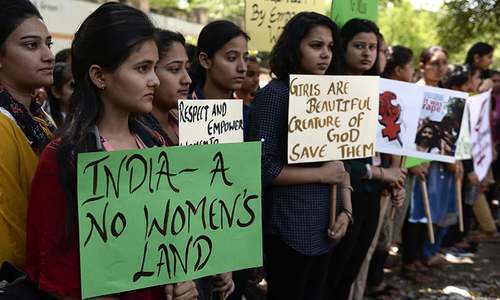 Reactions and Consequences:
The sudden explosion of allegations and their spread across the country had repercussions for both the defendants and the claimants.
Utsav Chakraborty has said that he feels ashamed of his actions, while Tanmay Bhat and Gursimran Khamba have distanced themselves from AIB.
Alok Nath and Nana Patekar have both refuted the claims against them and slapped defamation cases on their accusers.Nana Patekar has left his upcoming film 'Housefull 4' due to the controversy surrounding him.
Sajid Khan has also been replaced as the director for 'Housefull 4' and has  been issued a show cause notice by the The Indian Film and Television Directors' Association. The claims against Vikas Bahl have led to Phantom Films, the production house behind 'Queen' to be dissolved.
M J Akbar has resigned from his post in the Ministry and now faces a probe by the  Ministry of Women and Child Development.
These revelations and developments have once again fueled the never ending debate on women's safety in this country. The validity of these claims is yet to be verified, but if proven, it will be a definite vindication of the power and reach of social media and public opinion and strengthen the ethos of democracy in this country. However, such instances of men in positions of power and responsibility taking unfair advantage of women is a major societal flaw and it is difficult to envisage India's progress until it can see the end of such activities.