On 20th September 2020, the students of S.P.I.T witnessed a webinar on non-technical placements, delivered by the alumni of the college, which was organised by the ITSA committee. The webinar specifically focused on profile building for non-technical placements and preparing for the interviews.
Once everyone was in the virtual room, the Vice-Chairperson of the committee, Kaustubh Funde, welcomed the speakers and the attendees. He then spoke about how important it is to gain knowledge about the non-technical domain. The Finance Head, Mohsin Chougale then asked the speakers to share their experiences and insights
The first speaker for the event, Anukrit Jain, who was an intern at JP Morgan and is a product management intern at Hotstar presently, took the mic and said, "I won't say I was a good coder, but I was surely good at planning things out and building ideas". He stressed on the point to explore oneself in these four crucial years of college and work hard to achieve what interests one the most.
The next speaker, Azain Jaffer, who had interned at MSCI Inc. and is an analyst at Deutsche Bank presently, said that he wasn't a 'coding type guy', but was rather fluent at selling his ideas to people convincingly. This made him apply for non-technical roles in companies. He also mentioned that during interviews companies are more keen on one's involvement in extra-curricular activities and that certificates are essential for non-technical placements.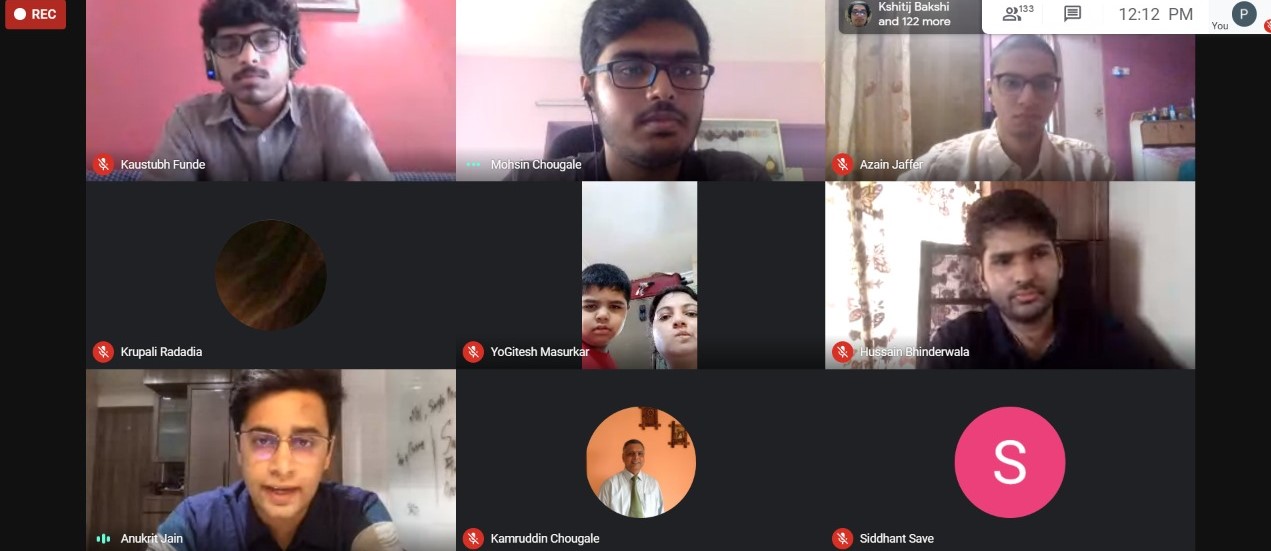 The third speaker for the event, Hussain Bhinderwala, who is an associate product manager at WorkIndia, said that he was always into non-technical roles at college committees such as designing logos and posters for them and trying his hands at creative stuff. He advised the audience to do research on the companies they aspire to join and what exactly they want.
All of them stressed how important it is to network with people to gain knowledge and experience of non-technical domains. Companies always look for unique ideas from young creative minds who think analytically. "Finance is a vast field and you need to start early if you want to fit in, in the future," said Azain Jaffer. A fitting idea and a suitable market at the right time are the only requirements to sell a product.
This was followed by a question-answer round between the audience and the speakers. Concluding the webinar Mohsin then proposed a vote of thanks to the speakers and the audience.
"Organizing an event which provided such a deep insight into the industry, which we are going to enter was a great experience for us as a student committee",said Deepak Yadav, Chairperson of ITSA.