Technology has advanced quite far since the last decade, and there have been multiple attempts by companies to one up the market and provide excellent cutting-edge technology. Here are a few of those attempts that have caught the eyes of experts and have been successful! They range from a massive power bank to smart shoes, and each one of them is as impressive as the previous.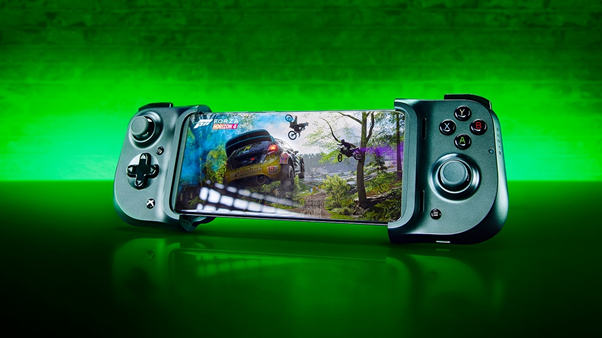 1. Razer Kishi
If you are a mobile gamer then, this gadget is just the thing that you will want. The Razer Kishi is a universal mobile gaming controller that fits most smartphone devices, designed to bring console-level control to your on-the-go gaming. Because the controller directly connects to your charging port, it provides seamless control with very low latency.
Designed for long gaming sessions, the mobile controller's comfortable handheld grip, with its sleek ergonomic model, has optimized button placements to make sure each button press feels natural and intuitive.
Its more exciting feature is that it supports cloud gaming from Xbox, which means that you can play any games from your Xbox pass on your phone with a console level experience!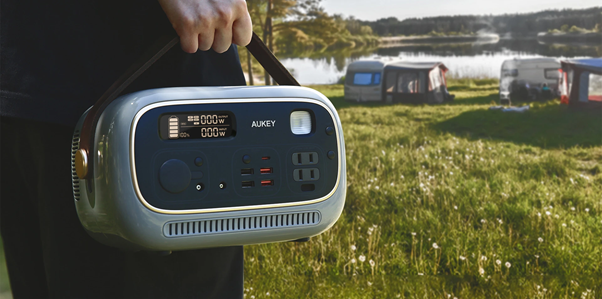 2. Aukey Powerstudio
The Powerstudio is a massive power bank which has a capacity of 297Wh and a ridiculous number of ports. The purposefulness of the Powerstudio make it a great battery for long trips away from a power grid or a backup source. It has a very aesthetic body and looks very retro which makes it even more attractive as a power bank.
Most of the "large" power banks you see top out around 20,000mAh because that's the most you can take on a commercial flight but this, oooh, this is much bigger. Its use is very different from common power banks as its functionality provides an alternative source during blackouts or camping trips.
It has a sturdy leather strap to hold it and take it anywhere you want but mind the load of this monster which is close to 3.6 kg. But for its size and applications, it's fairly decent and reasonable for its weight. At 297Wh (82,500mAh), the PowerStudio has enough capacity to charge a 13-inch MacBook Pro five times or an average phone 15-20 times.
3. Zhiyun Smooth-X
This gadget is like a go-to device for any people who like to vlog or record videos on their phone and want a compact gimbal stabilizer. For non-tech people, a gimbal is a tool that uses motors and intelligent sensors to support and stabilize a camera – meaning you can film silky smooth video footage while on the move.
The Smooth-X has a unique feature built into the contraption, which is that it has a follow feature, meaning it always keeps you in view so that you'll never walk off screen and ruin the almost-done shots.
Simplicity is the king. SMOOTH-X brings unimaginable simple and smooth operation experience: shoot, film, with only three buttons. Prepare it for smartphones of all kinds with full control to native camera. Just grab it and film!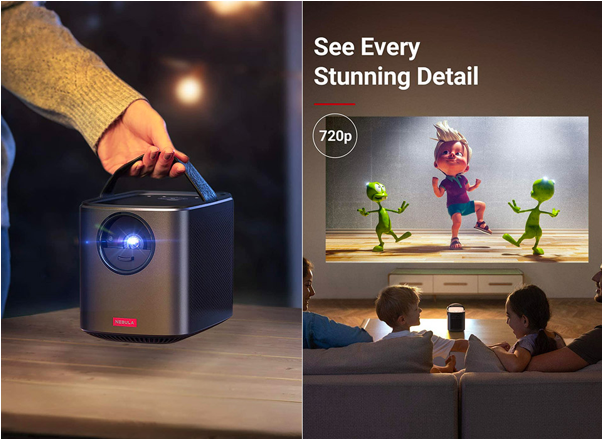 4. Nebula Mars 2 Pro
If you ever wondered that you wished that you could watch movies anywhere you went, like a mobile television; well, then this is the gadget you will need. The Nebula Mars 2 Pro is a monster portable projector capable of crisp 720p quality and an impressive projection length of 150 inches.
It has dual 10W audio drivers that work together to deliver sensational surround sound and deep, resonant bass for a truly immersive outdoor projector movie experience. The built-in 12,500mAh battery delivers 3 hours of non-stop cinema, enough to watch most feature-length films.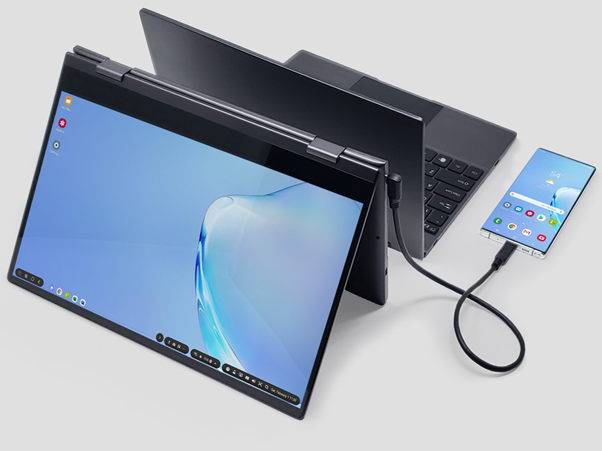 5. NexDock Touch
Have you ever wished that you could operate your phone on a larger device like a laptop but still maintaining your phone OS while using? Well, then the NexDock Touch is the exact product you'd be looking for!
The NexDock Touch is the new cutting edge lapdock in the market, featuring a sleek aluminum body, a beautiful full HD touch-screen display with ultra-narrow bezels, an edge-to-edge keyboard and 360° flexibility to use it in laptop, tablet, stand or tent mode.
It is a lapdock with no CPU, memory or OS, having a quiet, fanless laptop shell engineered to harness the productivity of smartphones.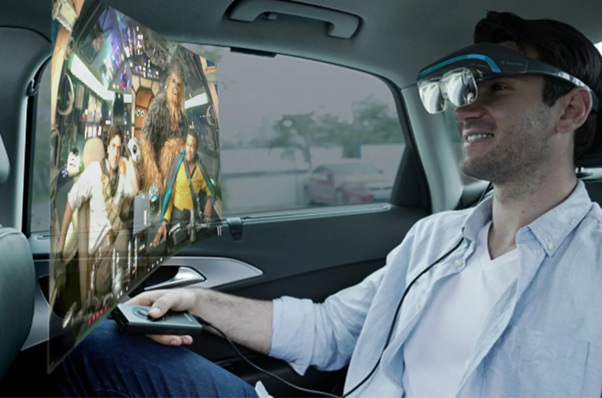 6. Dreamglass 4K
Dream Glass 4K is a plug & play AR headset with a 200″ AR screen for all contents, from your smartphone/tablet, game consoles, PC & Mac, drones, and more. It frees up your hand, immerses your eye in 3D and shows everything in private, together with surrounding safety awareness.
It is the second product from Californian company DreamGlass AR, and having smashed through its Indiegogo crowdfunding goal, it's well on the way to production.
It doesn't matter if you are a video game enthusiast or a movie lover, the 200″ 3D screen of Dream Glass 4K will "wow" you when you press the button. It can also seamlessly project your phone content on the large screen. It uses advanced optical technology to project contents at meters away and employs over 10 layers of special optical coatings to reduces blue light and glare.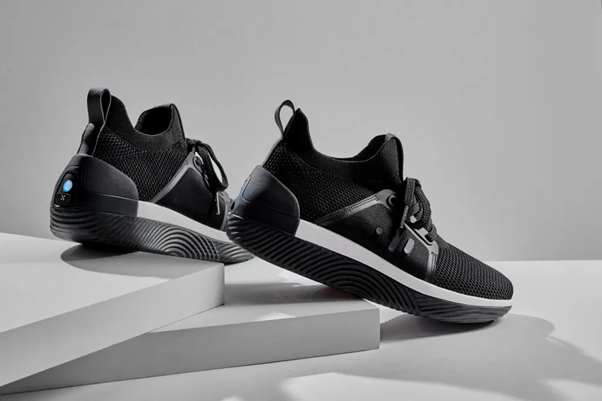 7. DropLabs EP 01
They are a pair of Yeezy-inspired shoes with bass-rattling speakers embedded in their soles. When they're really bumping, it feels like what I imagine it'd be like to stand on a concert PA while it pushes out sound.
The shoes have embedded technology which converts audio into vibrations you can feel from your feet through your entire body creating the energy of live events.
DropLabs intends for the EP-01 to be worn in everyday life, wirelessly providing the beat to whatever music you're listening to in your headphones. They're certainly stylish enough to not give away that they hide speakers within them, and their tech-packed sole gives a confidence-boosting lift off the ground.
~Fenil Dedhia (FE ETRX)