The third weekend of September in the online schedule of S.P.I.T. was power-packed with webinars and informative sessions. One of these was the webinar series brought by ACE Committee MCA under the guidance of Dr Pooja Raundale and Prof. Nikhita Mangaonkar. With trending topics like 'Quality Engineering' and 'Deep Learning' the committee organized these interactive sessions hosting experienced and proficient speakers for the budding young professionals.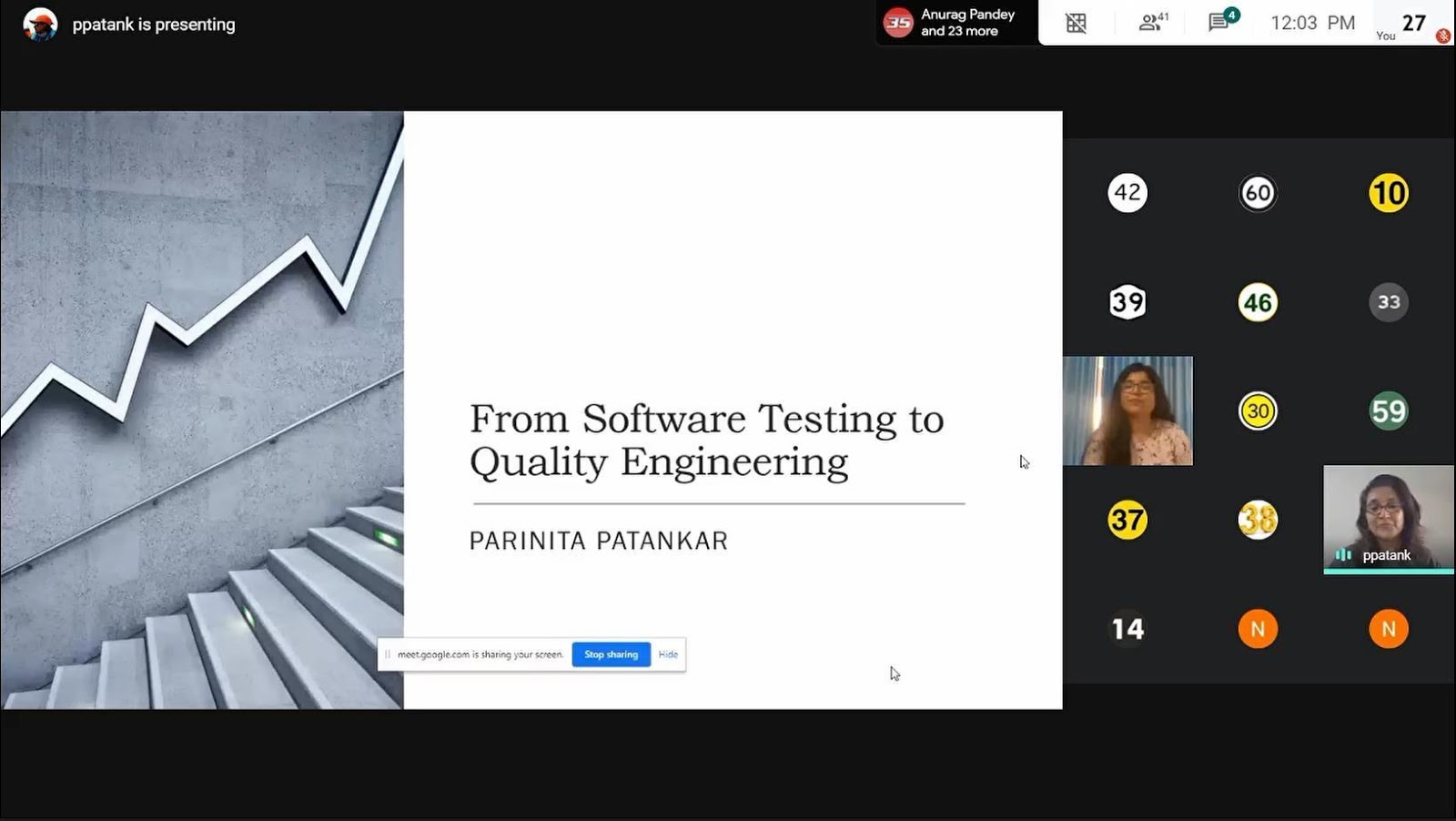 The first in the series was the webinar titled 'From Software Testing to Quality Engineering' delivered by Mrs Parinita Patankar (Vice President, Lead India Sogeti testing Capgemini). The one hour webinar began by introducing the attendees to the world of software testing. Moving on Mrs Patankar emphasized on the importance of the same in the IT industry and explained the evolution of this term into what it's now called 'Quality Engineering'. Delving into the basics of this field and by giving real-world examples she enlightened the participants to the endless possibilities and potential that Quality Engineering has to offer.
Apart from the IT industry, Mrs Patankar touched upon the implementation of software testing in various other fields like the automation sector. Later she also talked about how this is now considered as a promising career and encouraged the interested students to look into its applications. Talking with such zest and passion the speaker kept the attendees highly engaged throughout the hour. Marking the end of webinar 1 of the webinar series was a Q&A round where the participants got a chance to clear their doubts as well as share their views and opinions on the topic.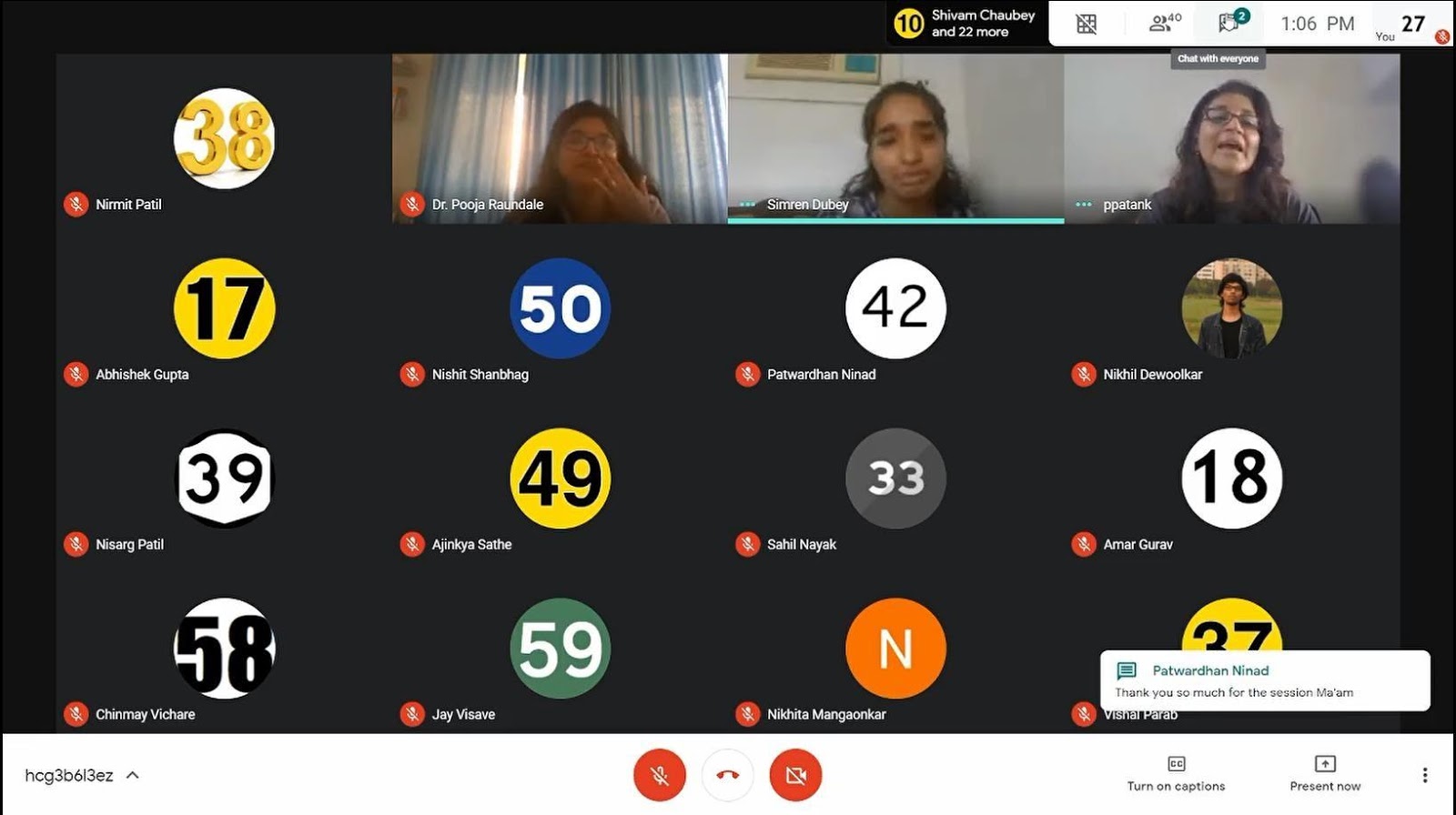 In the second webinar of series, Prof. Mamta Sharma from MCA Department of SIES College of Management Studies was invited by the organizing committee to deliver a webinar on 'Deep Learning'. The highly informative and interactive webinar saw constant attendees of around 51 students along with faculties from S.P.I.T. Beginning with a short introduction on Machine Learning (ML), the professor demonstrated various models and techniques of ML.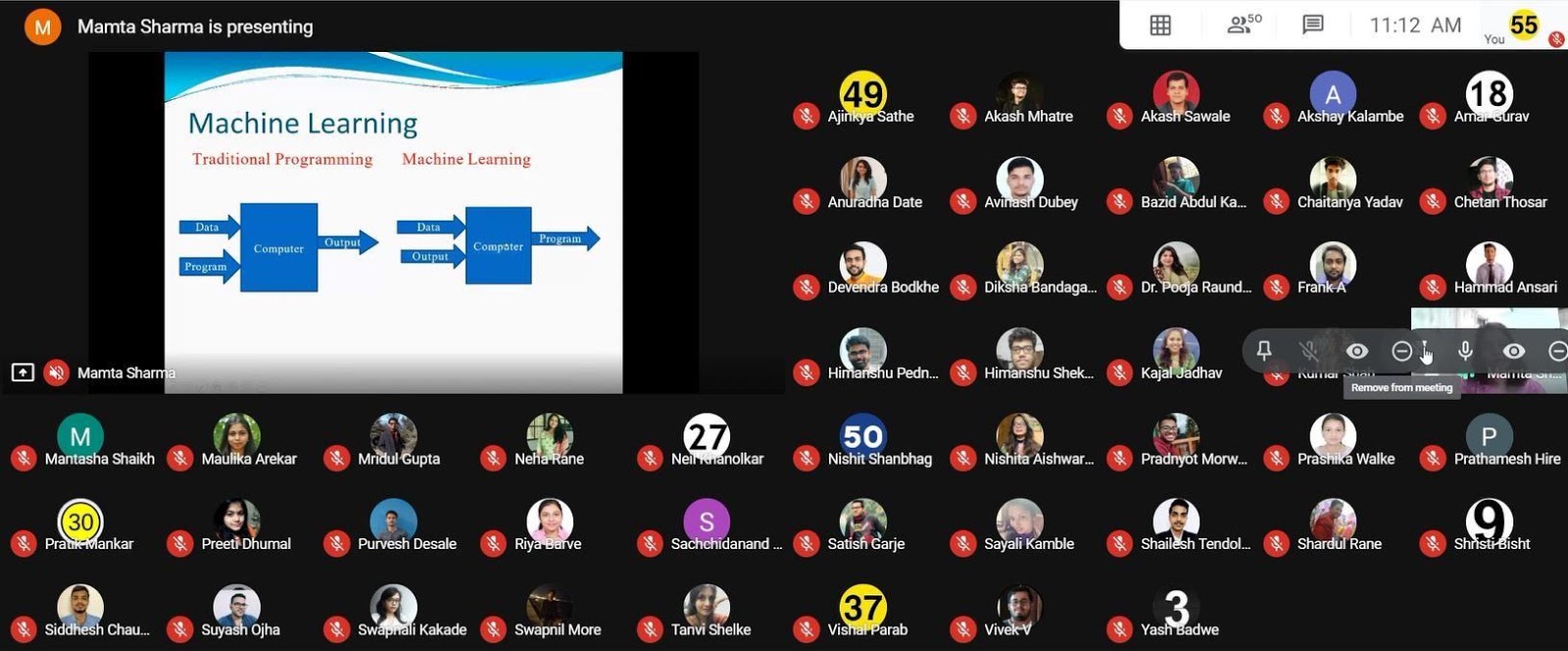 Highlighting the differences and similarities between ML and Deep Learning, Prof. Sharma explained the fundamentals with some simple examples. With help of a power-point presentation, the speaker stressed upon the importance of mathematics in the smooth working of a model and went on to describe a few aspects of the same like ensemble methods: boosting and bagging. Wrapping up the webinar was a Q&A session where the participants had a chance to interact with the speaker and get their doubts cleared.
The webinar series came to a graceful end with a vote of thanks by the organizing committee to all the attendees and special thanks to the speakers for taking time on a weekend to share their knowledge and experience.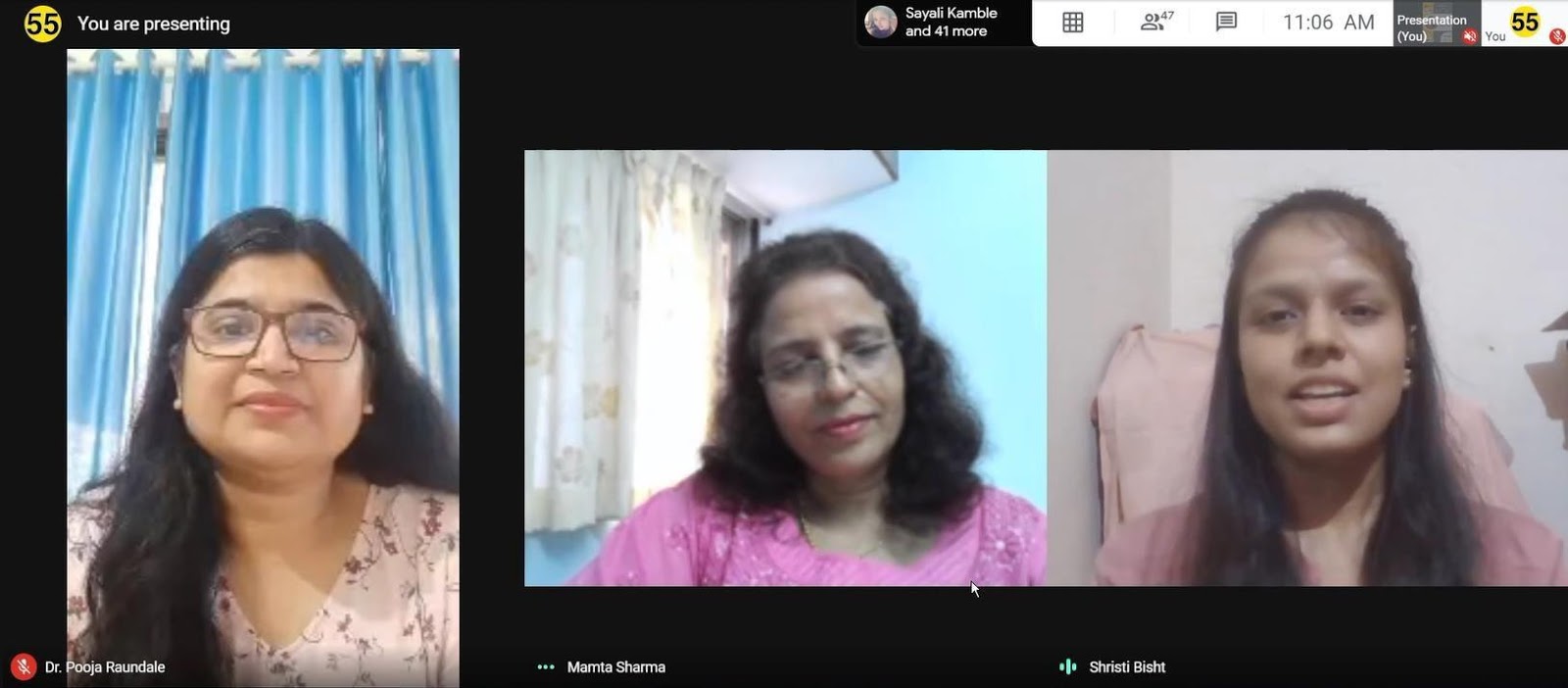 – Garima Gupta
Photography by: Neil Khanolkar