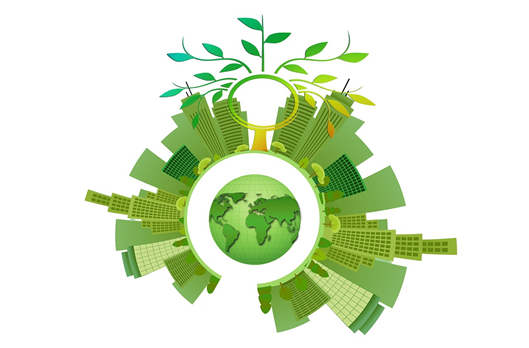 Plastic pollution has been a crucial issue that threatens the sustainability of our world as we know it. Only about 9% of all plastic ever made has likely been recycled with 12% of all plastic waste having been incinerated. The remaining 79% has accumulated in either landfills or the natural environment if not still in use. Every year, over a million seabirds and 100,000 marine animals die from plastic pollution in our oceans. We use a plethora of plastic products daily that contribute to the growth of these horrendous statistics. Here are some sustainable alternatives to plastic products which can help in curbing the plastic pollution that has been on the rise around the globe:
1. Clothes Made Out Of Recycled Plastic
That is right! You can curb the ever-increasing plastic pollution by purchasing clothes made of recycled plastic. Many global brands like H&M, Mara Hoffman, ADAY, Ecoalf, Veja, etc. have specially curated such clothes to tackle the problem of plastic accumulation and pollution. Supporting these brands would contribute highly towards tackling the issue of plastic pollution, and help us to attain sustainability on a larger scale.
2. Ballpoint Pens Made From Recycled Water Bottles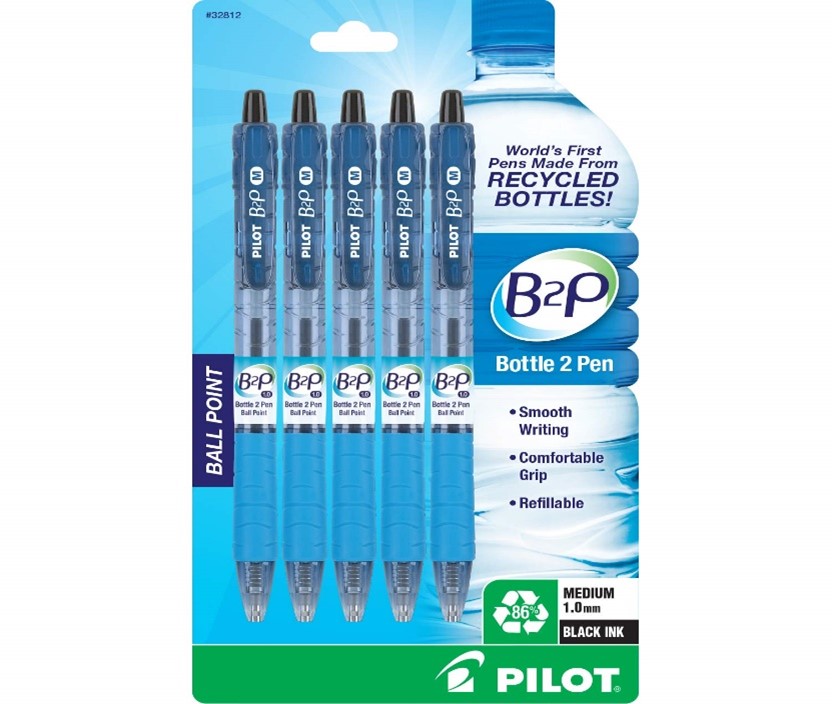 Water bottles contribute highly to not only plastic pollution, but to world pollution in general. Pilot's B2P Retractable Ball Point Pens are made of recycled bottles! They have a comfortable grip and are compatible with Dr Grip ink refills, so you can sketch, journal, take notes or write a report – all while protecting the planet. These pens are available in blue, black, red, green and purple smear-resistant ballpoint inks. So, you can go green no matter which colour you chose to write with, whether you're at school, at home or in the office.
3. Bamboo Based Toothbrushes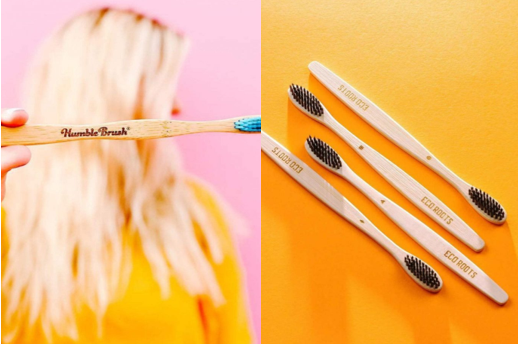 On average, a human being uses about 300 toothbrushes in his/her lifetime. That equates to billions of toothbrushes finding their way to the landfills every single year. As an alternative to conventional toothbrushes with a plastic handle, we can use toothbrushes comprising of a bamboo handle. These toothbrushes comprise of replaceable bristles, and as a result, you don't have to throw out the entire toothbrush once the bristles wear out. What's more is that even when the bamboo handle breaks, it will not contribute to any waste as it is biodegradable! Companies like ECOROOTS, Brush With Bamboo, The Humble Co., etc. have been the leading manufacturers of these brushes.
4. Eco-Friendly Umbrellas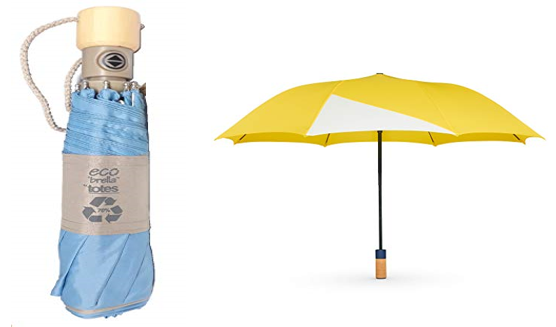 Totes have come up with an eco-friendly umbrella known as the Eco-brella whose canopy is made of 100% recycled PET bottles. Certain Standard manufacture umbrellas with cork handles to reduce the amount of plastic used in the manufacturing process. Ecoverse has brought in an umbrella that uses a bamboo handle, recycled aluminium shafts and the fabric is made of recycled PET plastic. Apart from these, companies like London Undercover, Weatherman, Balios, etc. also make umbrellas that help us take a step towards sustainability.
5. Reusable Straws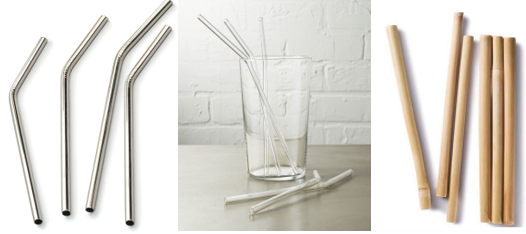 Plastic straws have been the norm for decades, but now the times are changing. With people becoming increasingly aware of the damage that single-use plastic straws can have on the environment, the usage of reusable straws is on the rise. Straws made out of metal, glass, bamboo, etc. have been popular substitutes for traditional plastic straws. With the increasing popularity of these straws, the obliteration of single-use plastic straws is eminent, thereby leading to a greener and more sustainable environment.
– Sumeet Haldipur (SE Comps)