The IT Student Association in collaboration with Insititute Innovation Council (IIC) brought a unique opportunity with a seminar on the gaming industry along with a Question-Answer session by Mr. Taral Patel on 22nd October 2019.
Mr. Taral Patel, an alumnus of S.P.I.T is a budding entrepreneur, technology enthusiast, problem solver, and a passionate gamer.
He is one of the founders of GameBlitz & Tap Cube Studios playing an important role from entering into key partnerships with various Game Development companies to increasing distribution networks by developing strategic connections with distributors and telecom operators globally thereby scaling up revenue.
Mr. Taral talked about how he went about founding his own company. He also touched upon the technical side of game development as he explained different types of game engines used today and their advantages.
He answered questions on how to stabilize a startup and how a software startup can go about advertising their product. Talking about Indie developers (who launch games/software independently), he advised on distribution and monetization methods for a product.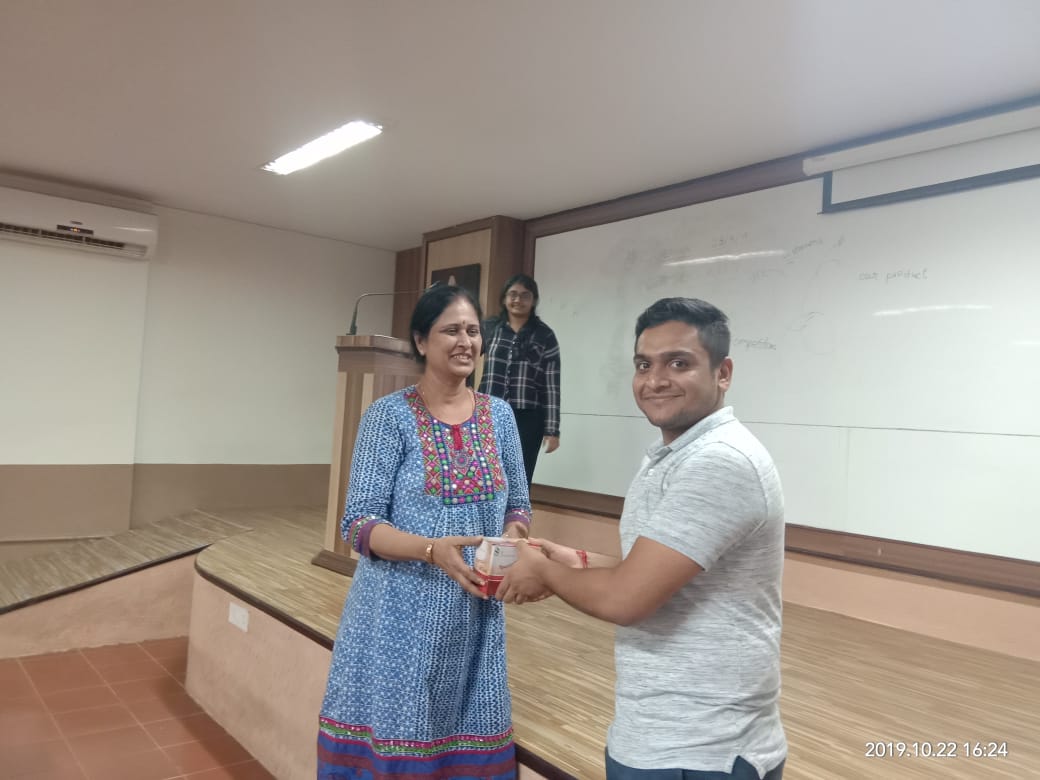 The event ended with the Dean of Quality Assurance, Dr. Radha Shankarmani presenting a memento to Mr. Taral. IT faculty co-ordinator, Mrs. Renuka Pawar thanked the audience and the students who organized the seminar.