On the 6th of October, the students of S.P.I.T., from freshmen to the final years, explored relatively new terrain, 'Entrepreneurship'. The Red Bull Basement University is a platform for students to brainstorm and solve the socio-economic setbacks today through technology and innovation.
This year, Basement University extended its reach to 29 countries from last year's 16. It was an opportunity for students to play a significant role in the new wave of startups which has overtaken the global playing field. Through educating students about the start-up canvas, this team of evangelists hoped to inspire a new generation of entrepreneurs who lead our world into a new era of innovation.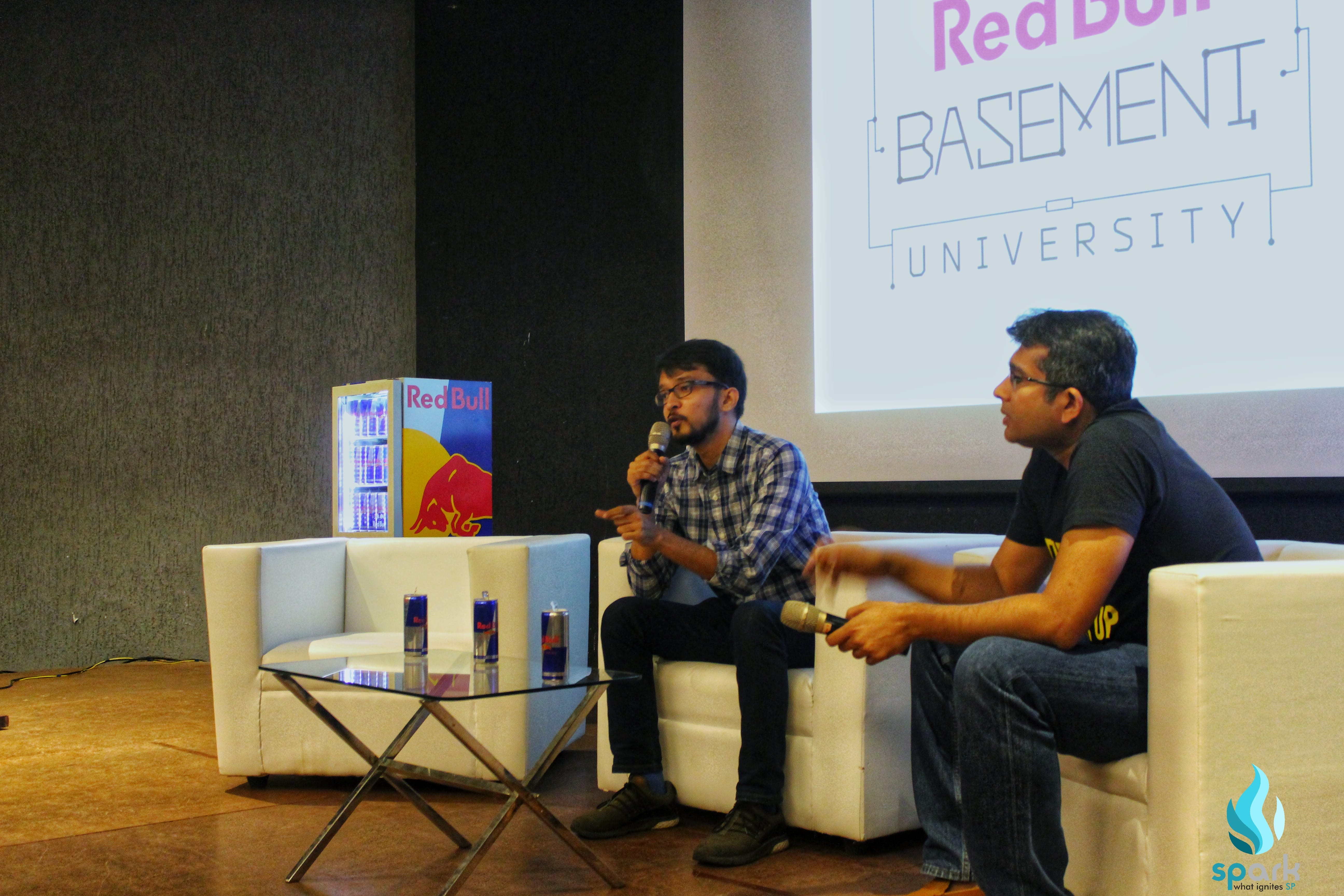 From solving trivial problems to those which have a global impact, Basement University hopes to support startups from application to development and final implementation. Interested students submit their ideas and stand a chance to win a trip to Toronto to pitch their ideas, which has the potential to be a once in a lifetime opportunity.
Success is not final, failure is not fatal. It is the will to continue that counts.

Winston Churchill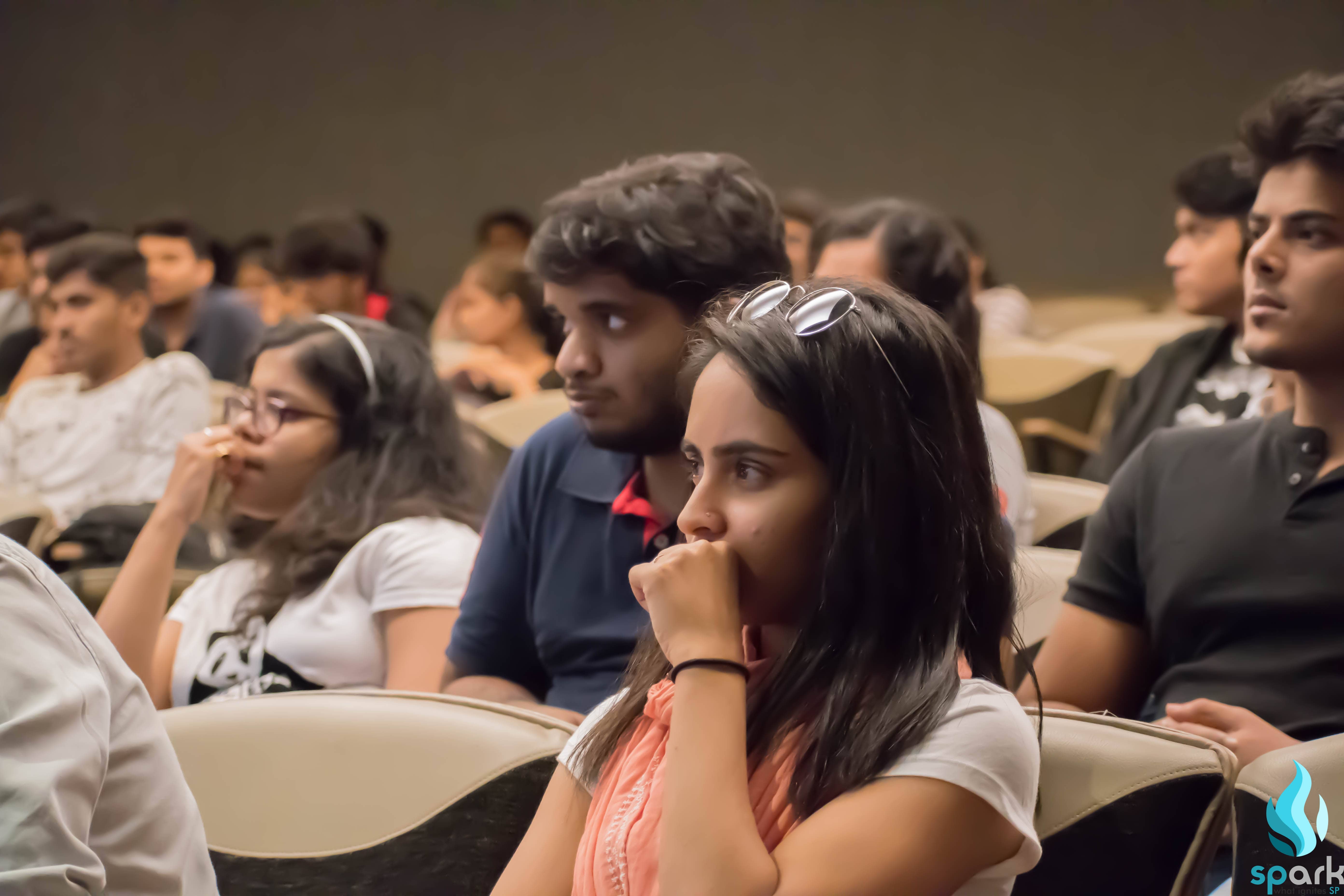 Who better to elaborate on this point than two successful entrepreneurs Mr. Gaurav Jain and Mr. Mulchand who faced their own set of challenges on the arduous journey of 'entrepreneurship'! Mr. Gaurav Jain is a computer science graduate who joined the Indian Civil Services in 2015 and achieved various accolades including the highest zonal level recognition in the Indian railways for exceptional service in the year 2018. He spoke about the importance of natural intelligence in a workplace that was rapidly being automated elaborating on problems faced due to the use of AI and the solutions to the same.
Mr. Mulchand Dedhia, an entrepreneur, curator and community builder who also happens to be a polyglot emphasized the importance of time management and following one's passion. He is also the founder of Photo Connect, which is now our city's largest photography community, a member of TedXGateway and the founder of Metre Down, a rickshaw advertising startup. He stressed the importance of having a mentor.
Collaborating with Red Bull Basement University was an enriching experience. The participants showed great enthusiasm and provided a conducive environment for innovation and start up ideas. All in all, it was a huge success.

Sarah Hawa, Chairperson of ECell, S.P.I.T.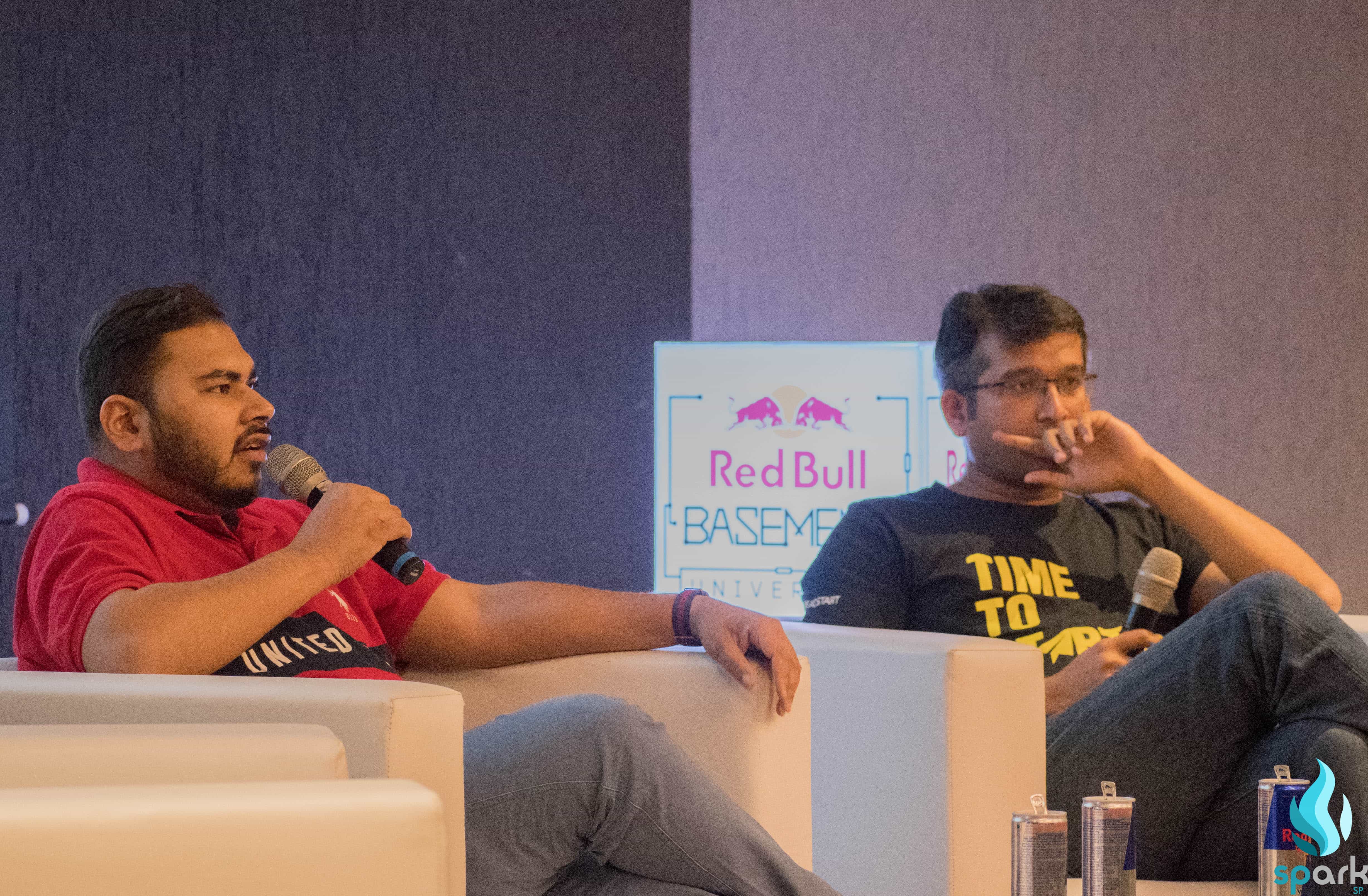 Basement University was a wonderful venture which stimulated the minds and imparted resonating ideas. While aiming high is important, staying grounded is equally significant. Through the donation drive, this was an attempt by S.P.I.T. to give back to society by doing their bit to uplift the less fortunate and unleash the true potential of society.
Report by– Saikrishna Muralidaran, Manan Savla
Photography by– Jahnvi Shah, Hrusheekesh Sawarkar