A MUN is an interactive educational activity in which students simulate the workings of the UN or one of its many organs, agencies or affiliated bodies. Students from colleges all over Mumbai researched their assigned member states, the UN body on which they would be seated, and the topics for their simulation, for the SPIT MUN 2022 conducted on the 5th and 6th of March.
The seventh edition of the annual Model United Nations Conference of SPIT was conducted as a pre-event to the official techno-cultural fest of SPIT- Oculus 2022. The experienced delegates got to brush up on their MUN skills and the first-timers garnered some valuable experience which will stay with them forever.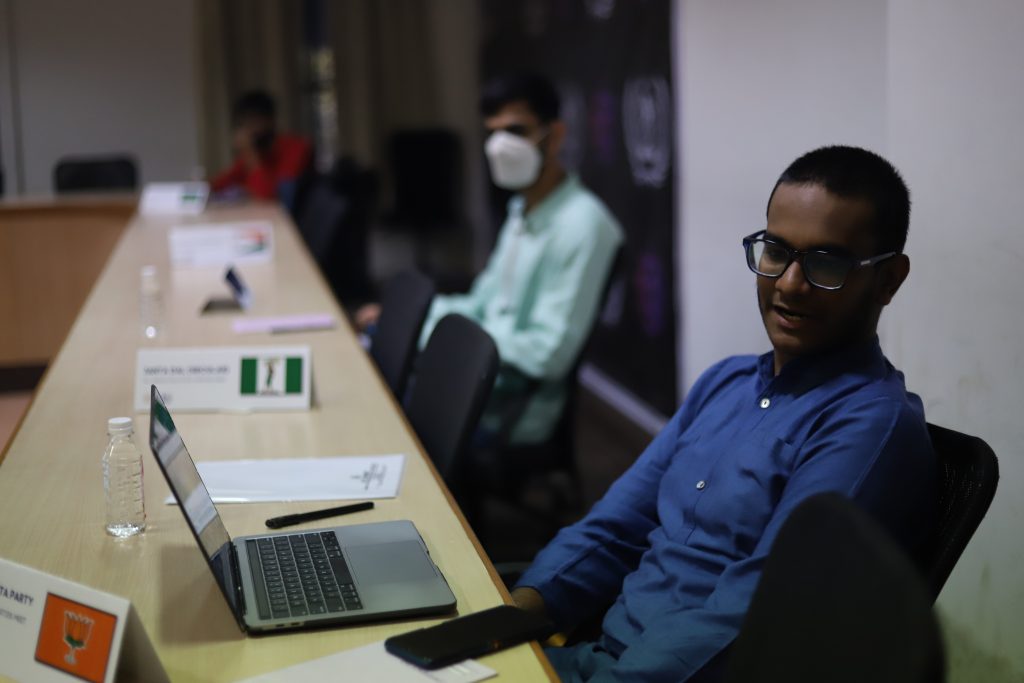 The committees this year included the All India Political Parties Meet(AIPPM) and the Disarmament and International Security Committee(DISEC).
The agenda for the AIPPM committee was the discussion of the laws of digital currency in India and the formation of legal digital currency in India. This committee was headed by Mithil Inamdar as its Chairperson. The portfolios of the delegates were politicians of the respective political party assigned to them. The quality and tone of the debate were at times dramatically different from the "real" AIPPM.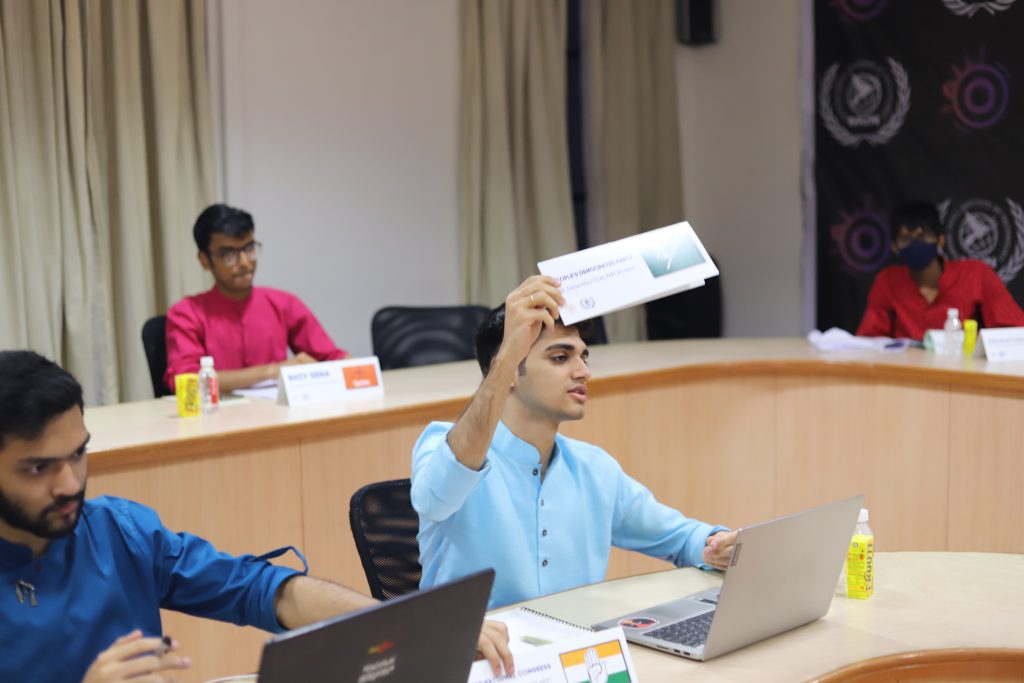 The agenda for the DISEC committee was the proposed Middle East Nuclear-Weapon-Free Zone, a longstanding proposal to prohibit the possession and use of nuclear weapons in the Middle East which has not been implemented yet.
The laborious day two was followed by a closing ceremony where the efforts of the delegates were highly admired through various new ideas and enjoyed the applause of their great victory. Mr Manav Singh along with Dharmil Doshi blessed the ceremony with their presence. The award for the best delegate was won by the delegates of Mexico, in addition to that several delegates were awarded special mention and verbal mention for their remarkable new thoughts on nuclear weapons free zone. This includes the USA, Egypt, Somalia, and Syria.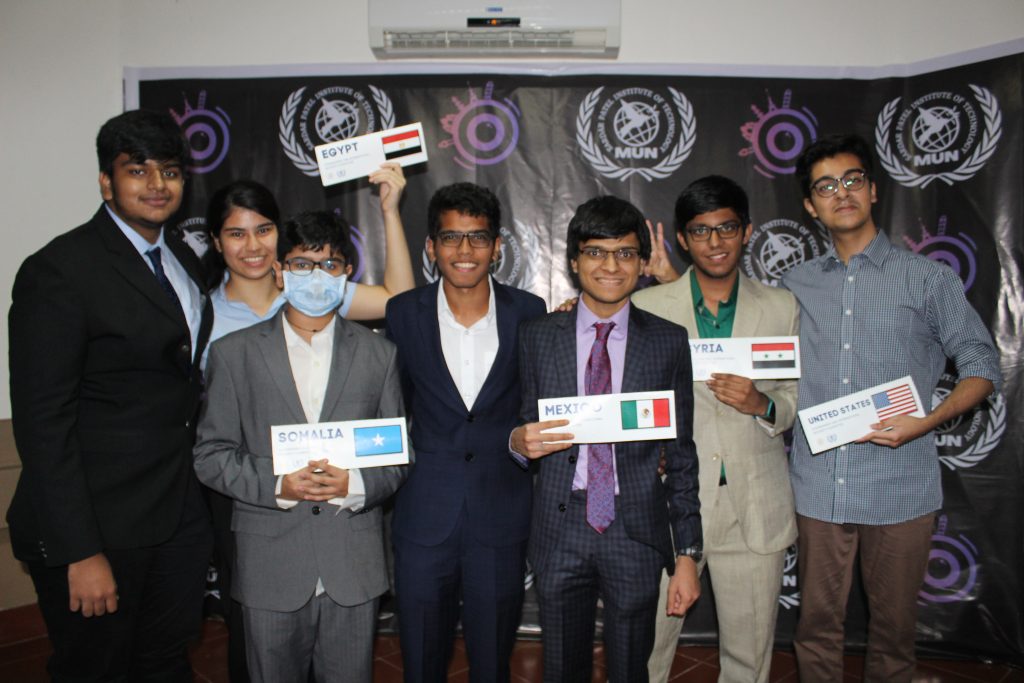 The day ended with a fun-filled motion for entertainment. The participants taking part in MUN for the first time garnered some valuable experiences which would help them build a good foundation for their future activities. The experienced delegates got to improve upon and make use of their existing MUN skills. This was the first offline MUN of SPIT in 3 years. The overall event was filled with great joy and happiness which led to great success in the end.