Stretching from 14th January to 28th January, SPoorthi Indoors was a big hit. The indoor sports comprised of carrom, chess and table tennis which attracted crowds in large numbers.
SPoorthi indoors 2020 opened with carrom, with singles and doubles on 14th January. The three day tournament had teams and players from colleges over Mumbai. Players had all their focus on pocketing the queen and gain the maximum points. At the end of the tournament Seth GS Medical College team was declared first both in singles and doubles matches whereas ViT and SiEs were the runner ups in singles and doubles respectively.
Following the carrom tournament, Table Tennis matches were held on 18th and 19th January. Participants showed off their swift techniques attaining to win the singles and the doubles matches. The two day sport had everyone on their heels. Aniruddha Marathe from ICT was declared the winner with ICT team as winner in doubles. Sharang Bhagdikar from IIT Bombay was second in singles, and CL VALIA team was runner up in doubles calling it a day.
On 27th January, Spoorthi organized indoor badminton conducted in Andheri Sports Complex which had a prolific response from people as it saw a huge number of participants. They were divided in groups of 5(4 boy's, 1 girl's) from which the winners of each group battled in the semifinals. In the end, Tejas Prabhudesai bagged the first place in boys and Sourav Bhavdankar took the second spot. In girls Prishita Sinha came in first followed by Archita Malgoankar right after.
The last but not the least indoors chess tournament was held on 27th and 28th January, in which participants came from different colleges. Amongst the 24 participants, a great spirit to win was seen from the start which maintained throughout the 5 rounds of the game. Genii minds put on their all tricks to outwit the opponent, for earning maximum points. Crawling through all the castlings and check mates the tournament came to an end, with Avdhoot Lendhe as the winner scoring 4.5 and Chaitanya Bhave, Atharva Malhar and Pushpak Dande on the second wheel, thereby ending the Indoors tournament.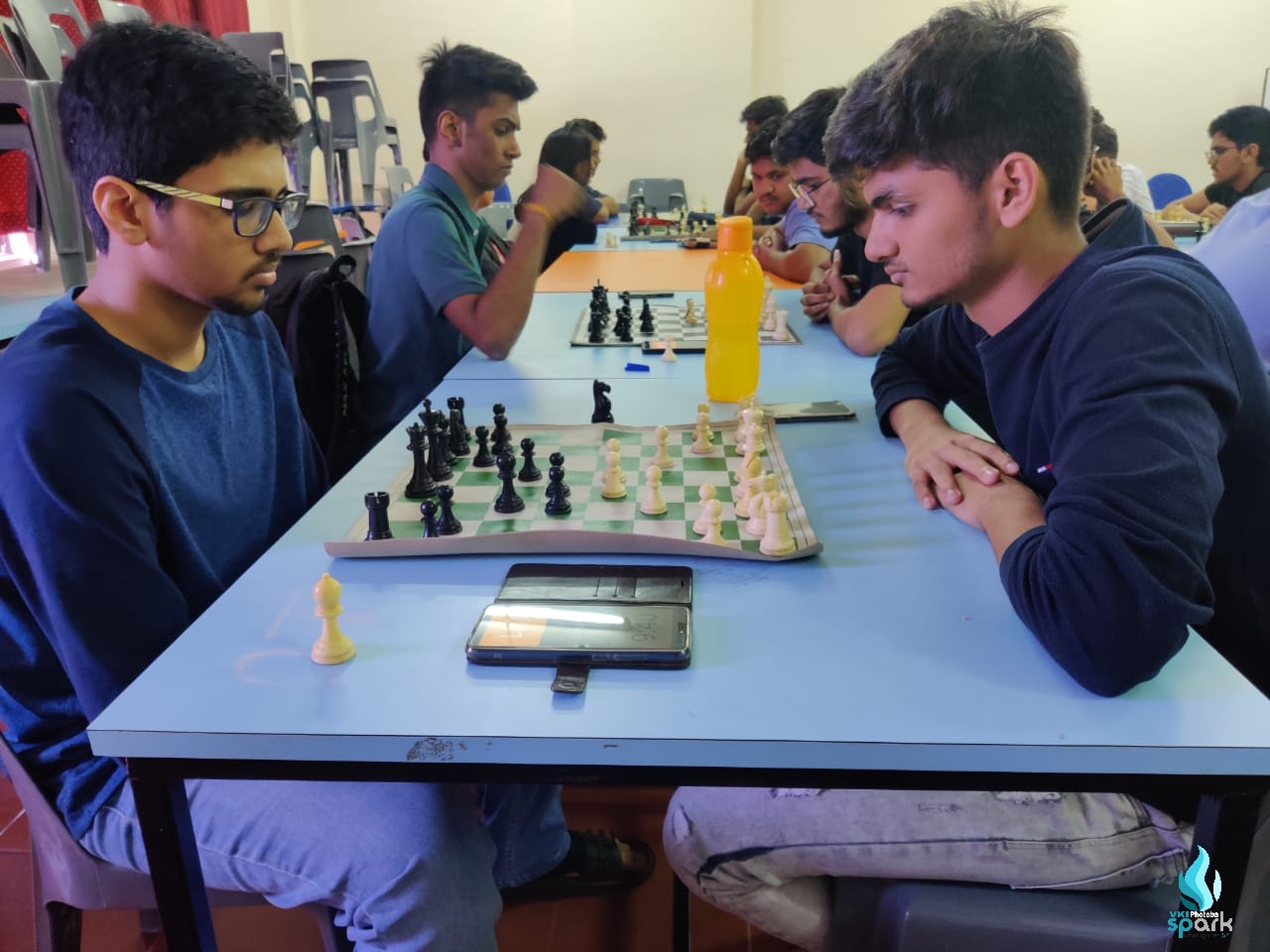 The successful sports fest concluded, as a precursor for SPIT's grandest event, the techno-cultural fest Oculus.
Article by Sharli, Manan and Sahil
Photography by Shreya, Gaurav and Vaibhavi, Rounak