This generation ostensibly cares a lot about the environment while also ensuring that their spending is within the budget. Hence a term seems to be gaining a lot of momentum in our lives. Thrifting is something familiar to almost all of us today for a variety of reasons. While some may prefer thrift shopping due to their tight budget and need for designer products, others may simply do it to contribute towards the betterment of the environment. For the very same reason, thrifting has emerged to be an effective tool to battle some of the shortcomings of the fast fashion industry. To extend to that thought, the very same term is also called slow fashion or sustainable fashion. While the concept itself is not very new, the popularity it has been receiving can certainly be called new. We can justify this by looking at the amount of online and offline thrift shops that have emerged in the past one year.
"Seventy-five percent of fashion supply chain material ends up in landfills. This amounts to 'the equivalent of one garbage truck of textiles per second.'"

-Pulse of the Fashion Industry 2018 Report
While thrift shops have a lot of advantages linked to them, it is also a must for us to have the right hunting skills for the products that we wish to look out for. Moreover, many of us might not be familiar with many thrift shops and flea markets around us thus end up again spending a ton of money on fast fashion. So, here we are to look at a few of the very amazing thrift shops and flea markets one can definitely check out when in Mumbai. But, before we jump to the variety, let us be familiar with the concept of thrifting.
What is thrifting?
To put it in very simple words, thrifting means to go on a shopping spree at a thrift store or even a flea market where one can easily find luxurious used items at a very reduced price. Now, that may make one wonder if the items sold at these markets are even worth buying since they might not be in good shape. Here's the answer to that. Items sold at such markets are usually loved by their previous owners and are therefore always in good shape for the next person to buy. In fact, I'm sure a lot of us can relate to the love for the clothes, accessories, shoes and so many more items that we own. An added benefit of thrifting is that a lot of these items may not even be available at regular markets anymore.
Now that we are familiar with the concept of thrifting, let us look at the different good thrift shops and flea markets one can visit in Mumbai.
Hill Road, Bandra West
Hill Road is famous for its vast range of stores in which reside anything and everything that one can be looking for. Be it clothes, accessories, shoes or even the most finest fashion, you name it and it's there in the corners of Hill Road. The variety there is so astonishing that one will always need to keep a reasonable amount of time in hand to go on a thrift hunt at the attractive range of stores at hill road. To add to that, Elco Market here is home to some of the best street food you can find in Mumbai, so you should definitely check this place out.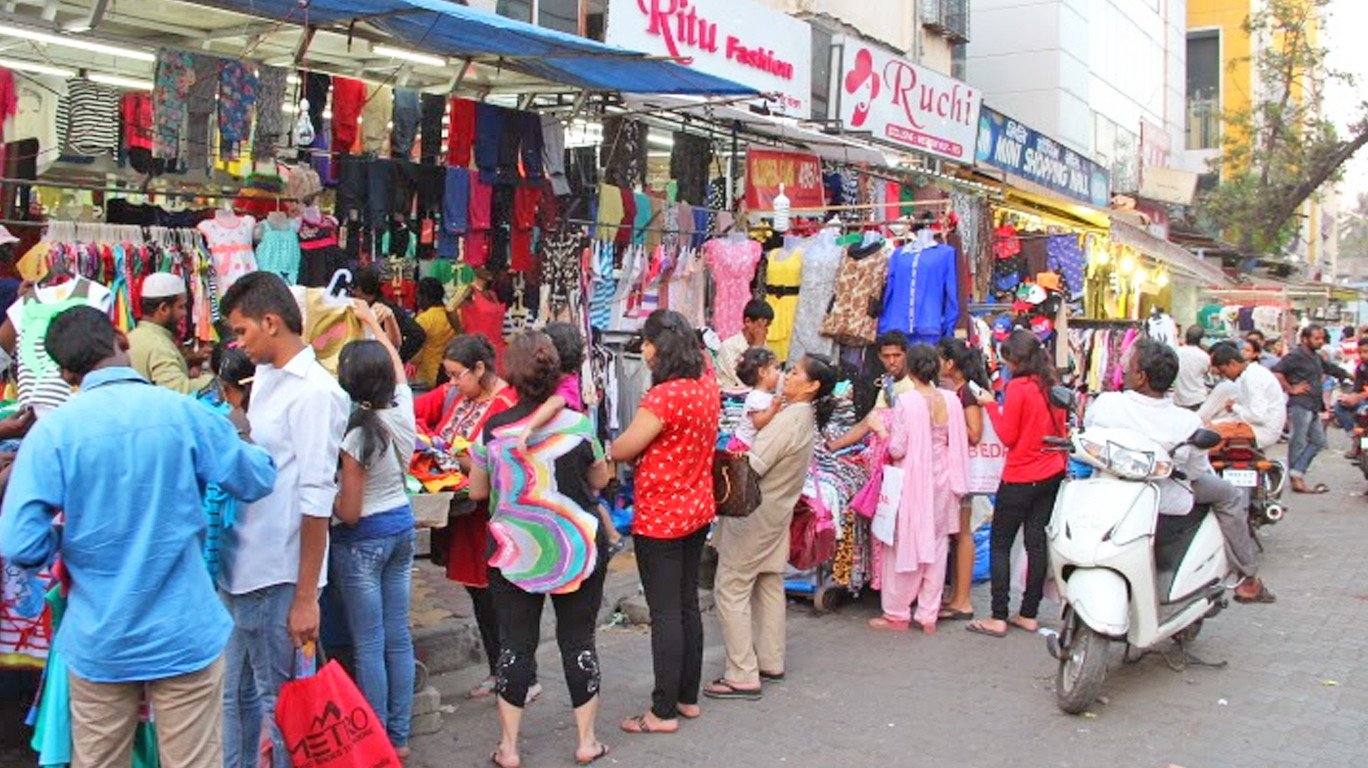 Colaba Causeway, Colaba
If you live in Mumbai and say that you've never been to Colaba Causeway, there's a high chance that you may find a bunch of eyes staring at you in disbelief. Colaba Causeway is probably the most famous among the crowds of Mumbai for its never ending lines of street shops. While it might be the most famous for traditional jewellery, several vendors here also give home to some of the most beautiful souvenirs, electronics, used books and the list is endless. Moreover, if your body cries for a break from the long spree of shopping, you can always rush to Café Mondegar nearby.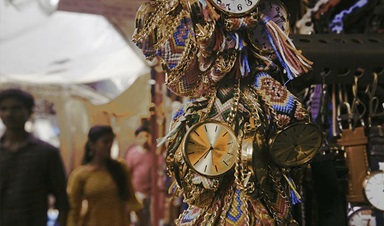 Chor Bazaar, Grant Road
If one were to name a location best suitable for a thrift shopper, the first name that would come to a lot of minds would be that of Chor Bazaar. As many of us may know, the name literally translates to "thieves market" in English. This place can easily attract the entire crowd of Mumbai and also maybe beyond for the eccentric items it resides from in and around the country. Whatever one might name, Victorian furniture, vintage jar or even an old movie poster, Chor Bazaar is home to anything and everything. In fact, when on a lookout, one may also find some much needed automobile parts here.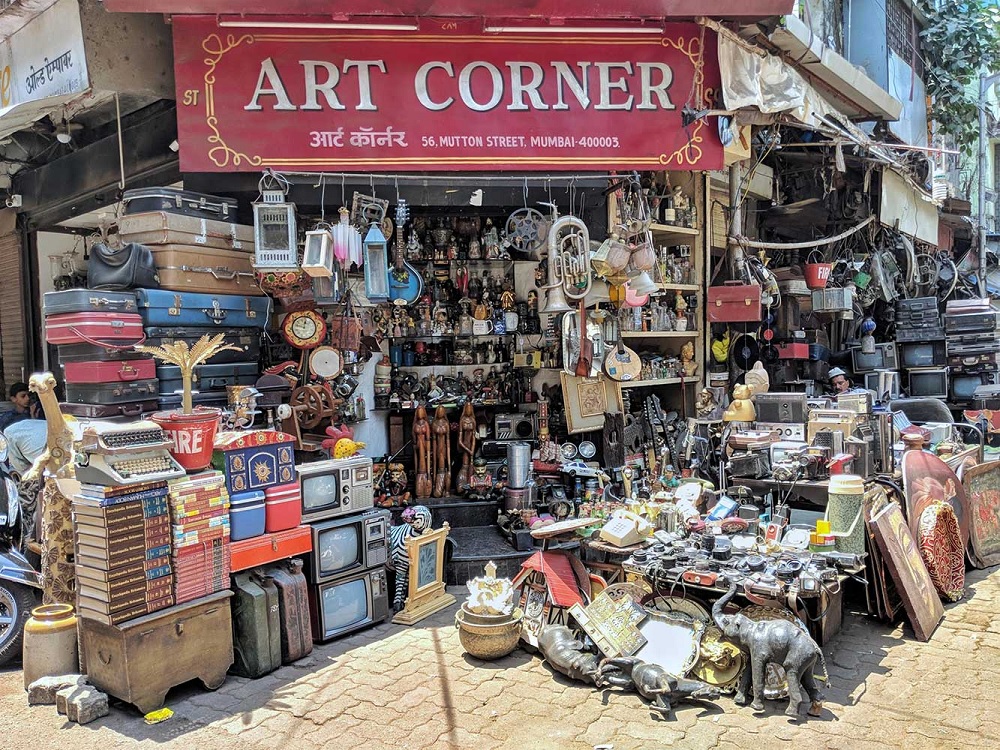 Lamington Road, South Mumbai
Often known as the "IT shop of Mumbai", Lamington Road may also be called as heaven for all the tech lovers out there. It is the go-to shopping spot for every type of electronic appliance. Any hardware appliance, laptops, computer accessories, anything that you want, Lamington Road is the place to lookout for. Moreover, while the variety of items here is astonishing, one may also find vendors here selling their products at competitive prices. If one were to ask for an added benefit, it would be that most of the shops here are such experts in their domain that they may even guide you with their purchase, or better, even assemble computers for you.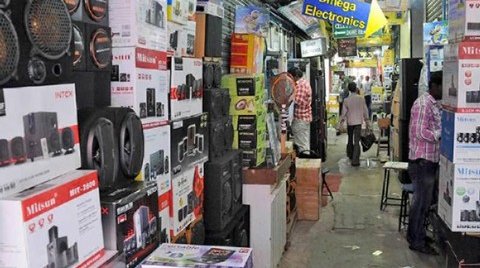 Natraj Market, Malad West
A lot of us might not be familiar with this one particular market. The reason behind this might probably be due to the rising competition from the other flea markets mentioned above. However, that does not necessarily mean that Natraj Market does not offer some of the best products in its domain. It is known as one of the best destinations for traditional wear. Additionally, it also gives home to a variety of designer bags and other accessories that one may be on the lookout for. While it's maze like structure might make it difficult for one to navigate, this place is definitely worth a visit.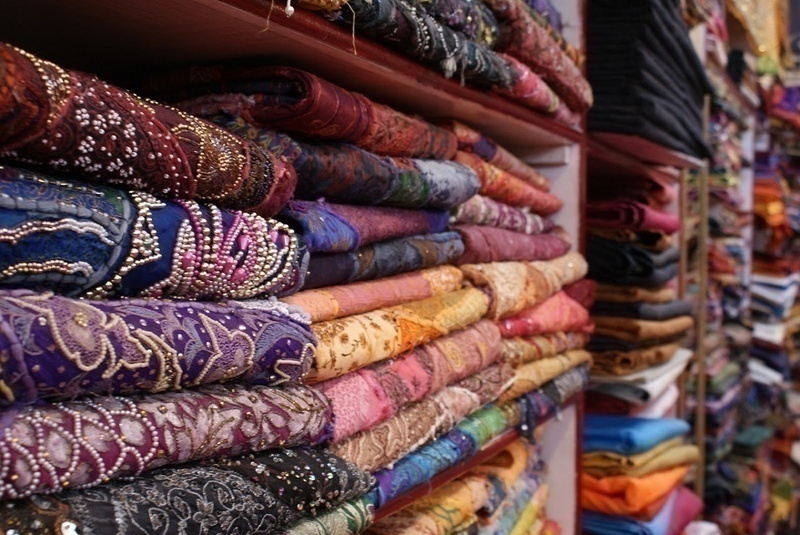 To conclude, I would like to say that whether you are a local citizen of Mumbai or not, the next time you are in Mumbai and have your mind set for a budget friendly thrift shopping, I urge you to not miss any of the markets mentioned above. Additionally, if you're feeling too lazy, there are also several online thrift stores which have emerged in the past one year. So do make sure to check them out too. You might find the perfect goodie for you in the most unexpected place.