There couldn't have been a better kick-off to the annual techno-cultural fest of SPIT. The Open Mic 2022, conducted on 24th March in the SPIT quadrangle was special in ways we're still processing. The event was held at a place other than its conventional spot at the amphitheatre. The decor was magical with fairy lights hanging from the ceilings at the Sabhagraha during a beautiful night. It was an evening filled with music, dance, acting, standup comedy, and more. Students from colleges all over Mumbai got a platform to let their creativity flow and captivate the audience. The enthusiasm and energy of everyone in attendance lifted the performances to something far greater.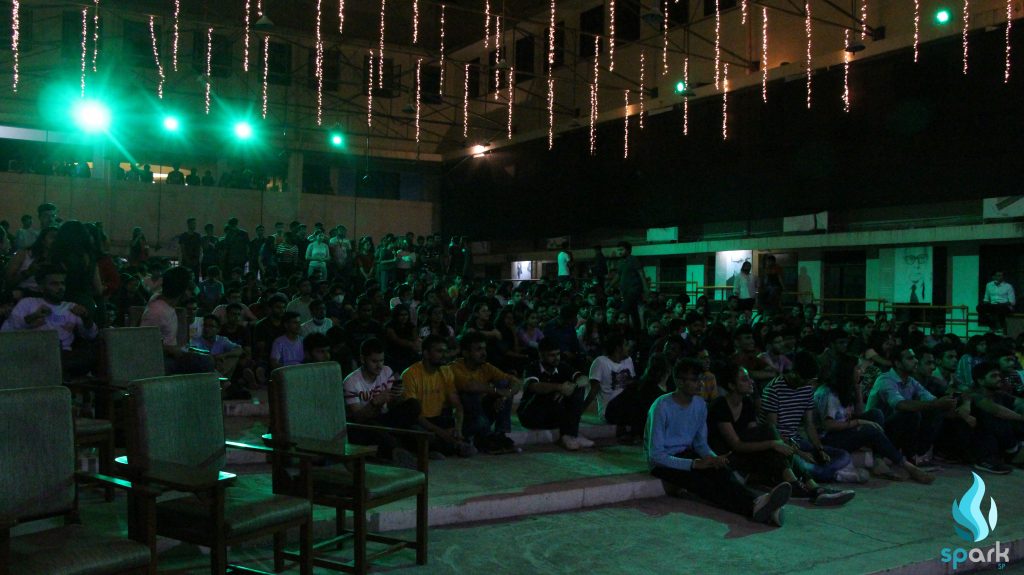 We were joined by our honourable principal Dr Bhalchandra Chaudhary who was actively encouraging and supporting not only the participants but hyping up the audience as well. The brilliant musicians stepped up and delivered stellar performances making everyone groove to the tunes and melodies. Phone lights came out during the musical performances by Kaisar Katchi sir's band which was met with screaming voices of all his students. Mihir Nikam and Sakshi Patil's mashup of classic Bollywood songs was one of the most awaited performances, was a huge hit and hyped up the crowd, and many more. Harish Balasubramanian's acoustic rendition of Sham by Amit Trivedi made the crowd want to get out their phones and wave them around with their flashlights on.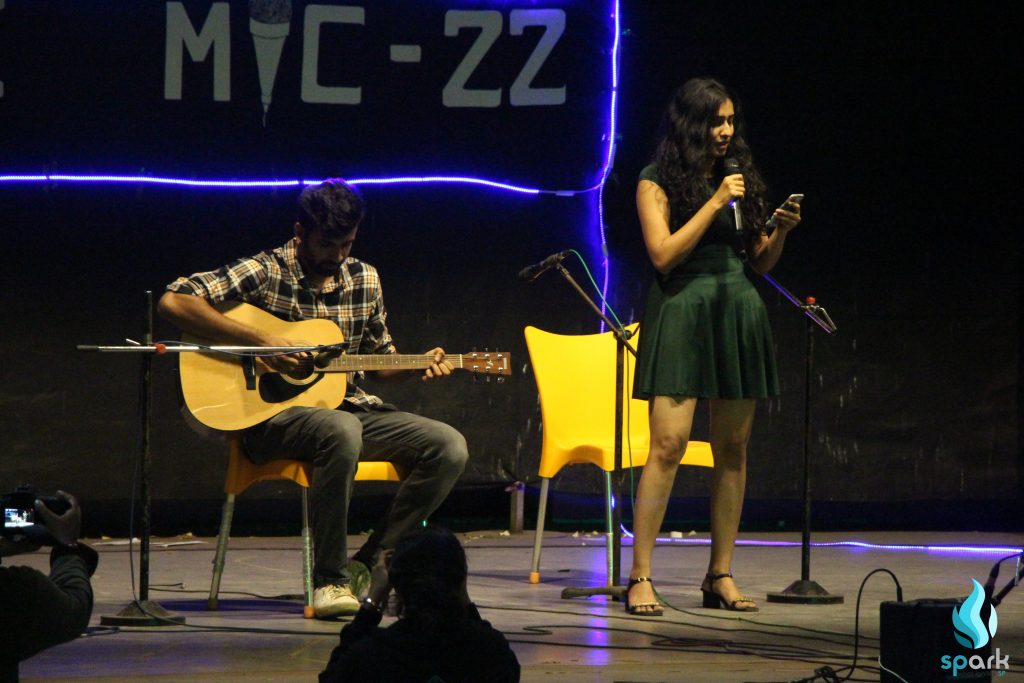 Shantanu Kadam's sentimental rap about women's safety issues touched the hearts of everyone and made the audience stand up and applaud. The standup comedians Amey Agarwal, Krishna Pandey, and others had the crowd laughing at their relatable jokes and amazing stage presence. Atman Ainapure made jokes relatable to the whole SPIT crowd and his friends. Their scripts had tons of jokes which tickled the audience's funny bone and hardly let them breathe.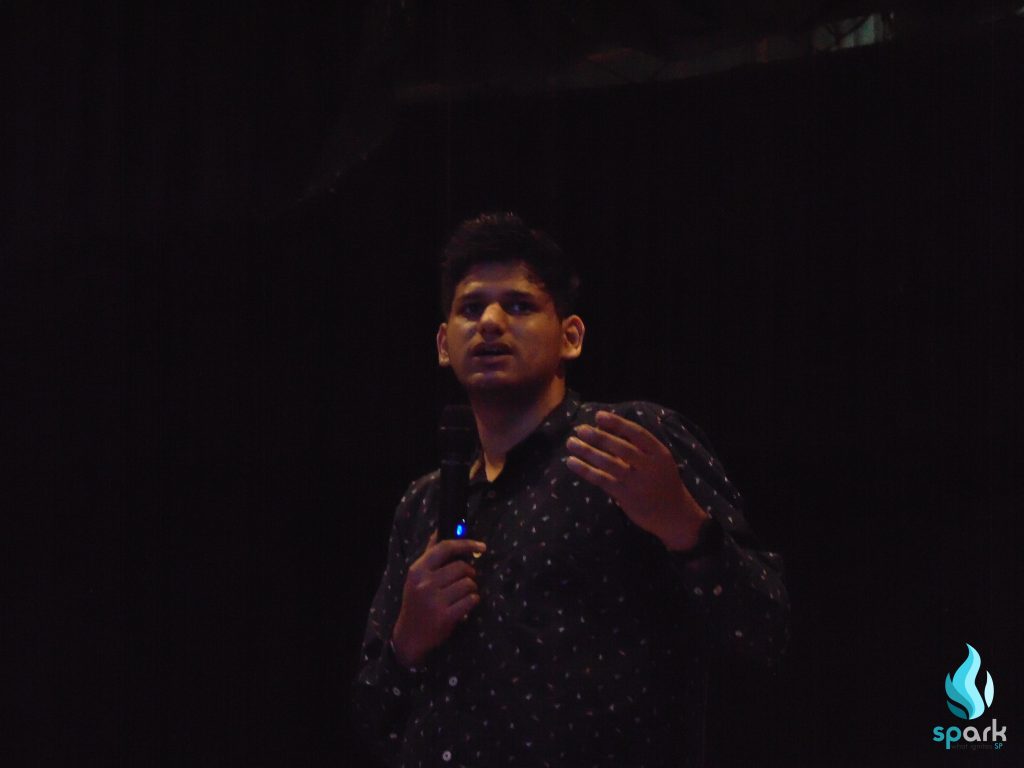 Our alumnus Siddhesh's performance capped off a wonderful night. This was a performance made on the crowd's demand after a lot of cheering. The event was wrapped up with a final vote of thanks by the editor-in-chief, Sharli Kude. SPark, MUDRA, and Oculus did a wonderful job and made sure that the event was conducted smoothly.
"The event was a great success as the students were itching to attend an offline event. All the audience members and the participants were really enthralled and ecstatic by the end of the event. There is no greater feeling for an organizer to see smiles at the end of an event.", says Manan Savla, Managing Editor at SPark.
-A report by Karthik Iyer